Flint Group creates new pre-press division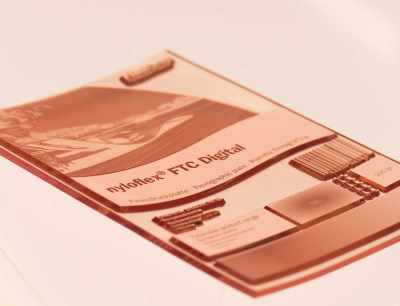 A new pre-press division, Xsys, has been launched by Flint Group to combine brands such as Thermoflex, Nyloflex  and rotec into one distinct Flint Group division.
The new division will be lead by Flint Group president, Dagmar Schmidt, and will bring all pre-press technologies such as sleeves, adapters, plates and plate processing into one place.
Ms Schmidt said, 'This reposition brings a new name, vision and mission. Our products are reliable, sustainable and have the ability to do what we say we can. It combine steadiness with flexibility. Our motto is "Print solid. Stay flexible."'
Friedrich von Rechteren added, ' For many years these department have worked closely together since Xiekon was purchased by Flint Group. This resulted in the Thermoflex Catena plate production line  launched last year.
'Xsys brings together managing plate processing and printing with adapters, sleeves, plates and plate processing. This division will help to expand our ability to support customers and we are the only company in the industry that can supply solutions across the pre-press chain. Instead of just supplying imagers or consumables, we can offer everything involved with making a plate.
Ms Schmidt revealed the estimated turnover of the division is €300million