Cullen boosts converting power with double Bobst purchase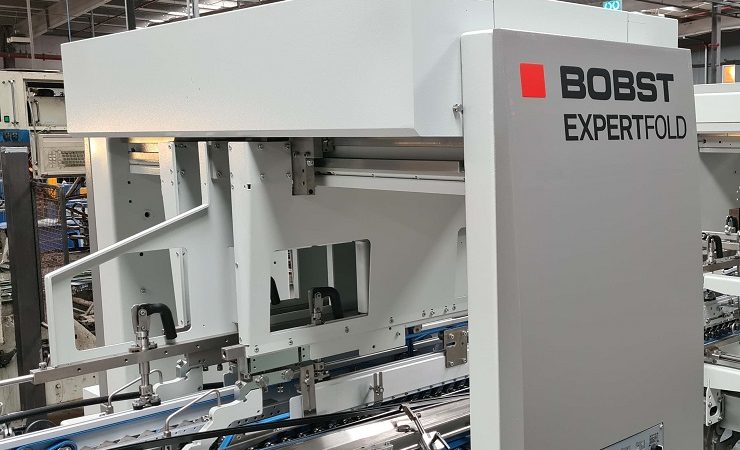 Scottish independent corrugated packaging manufacturer, Cullen Eco-Friendly Packaging, has extended its product portfolio and increased capacity after investing in two Bobst EXPERTFOLD 165 folder-gluers.
Production director, Ryan Kelly, said, 'Demand for corrugated packaging has rocketed in recent months. This is due to an increased requirement for e-commerce solutions in addition to the increased consumer demand for more sustainable packaging.'
'As a company, we are committed to a programme of investment that allows to us to be at the forefront of corrugated manufacturing, while significantly increasing volume over the next five years to meet demand. The purchase of these two EXPERTFOLDs has enabled Cullen to increase our production of high-quality packaging innovations for our customers, whilst simultaneously achieving multiple operational benefits.'
The EXPERTFOLD 165 can handle a wide range of corrugated boxes and can be equipped with a variety of peripherals and devices to offer packaging converters super versatility and enhanced performance. It delivers advanced feeding, accurate pre-breaking and a smooth, accurate folding process that minimises fishtailing and gap variation, ensuring high throughput and exceptional finished product quality.
Following a series of efficiency improvements, the EXPERTFOLD 165 offers up to 15% setup time reduction, in comparison to older generation models and improved flexibility and accuracy. Additional command panels have been incorporated at each stage of operation, enabling greater control along the full line and reducing changeover times. The ACCUFEED was upgraded to include a new pneumatic locking feature for feeding ramps and the integrated blank aligner was innovated to have wider conveyors for perfect quality folding on heavy flutes. Meanwhile, on the folding section, customers can now opt for larger folding belts, a heavy-duty central conveyor and a dedicated pressing device, specially developed for double wall board. These changes enable perfect, more efficient handling and processing of larger or heavier blanks or material.