Geostick and Nilpeter on cloud nine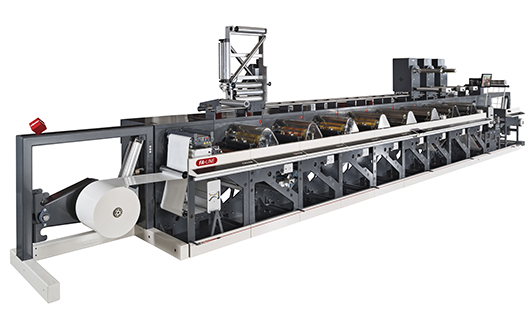 The FA-17 press from Nilpeter
Geostick Group has added two more Nilpeter 17in FA presses to its operations in The Hague. The Dutch label printer now has nine Nilpeter presses spread across three production plants in The Hague, Utihoorn and Heumen.
The addition of the two new presses allows Geostick to increase its productions capacity, increase automation levels and offer more flexibility and opportunities to customers. The move is also intended to help the firm reach it target of €100 million turnover in 2024, its centenary year.
'With these modern printing presses we are more ready to cope with the increasing demand for short delivery times and high printing quality in mid-length runs,' said operations director Cees Shouten. 'The business is still growing, and with the added efficiency provided by our two new FA presses, we have won even more food production customers.
'On the two presses in The Hague we produce mid- and long-run jobs for the food industry – mostly labels with direct food contact, for instance on avocados, and mango fruits. The labels are highly decorated with a minimum of four colours in print.'