Double Nilpeter installs to come at Reflex linerless label site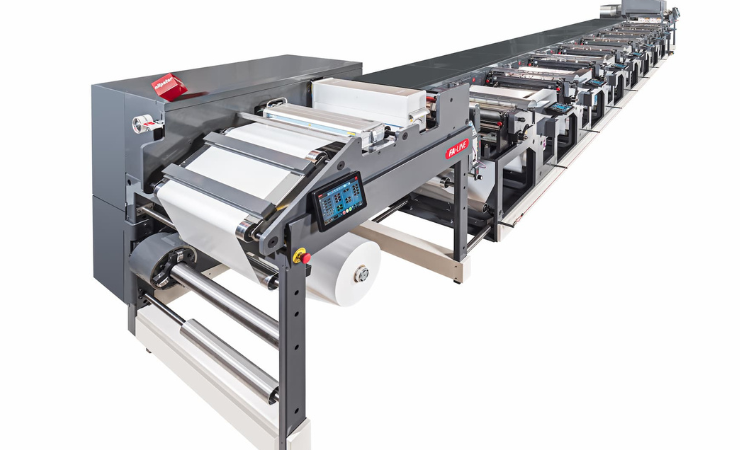 Nilpeter's FA-26 press is designed for short run flexible packaging and labels
Reflex Group's factory in Newcastle-upon-Tyne in the UK is to install two new Nilpeter presses early in 2024, following the announcement of the purchase of a couple of 10-colour FA-26 flexo presses for the site. The factory is noted for production of linerless labels and shrink sleeves.
Ian Kendall, chief executive of Reflex Group, said the investment in the presses – which are built for value-added short run flexible packaging and labels – showed Reflex's 'commitment to continuous improvement'. He commented, 'For Reflex Group, innovation and quality have always been paramount. These Nilpeter FA-26 units not only meet our high standards, but also align with our goal of providing quality and cost-effective solutions for our clients. In the competitive world of packaging, it's essential to equip ourselves with the best.'
The 670-mm presses include Nilpeter's Digital Shadow technology, which creates a digital footprint of the press as it operates, capturing data on usage, performance, and maintenance requirements. This digital shadow of the press can be used as a tool to train and educate staff and users, according to Nilpeter.