Offset prepress supplier ECO3 launches new flexo plate system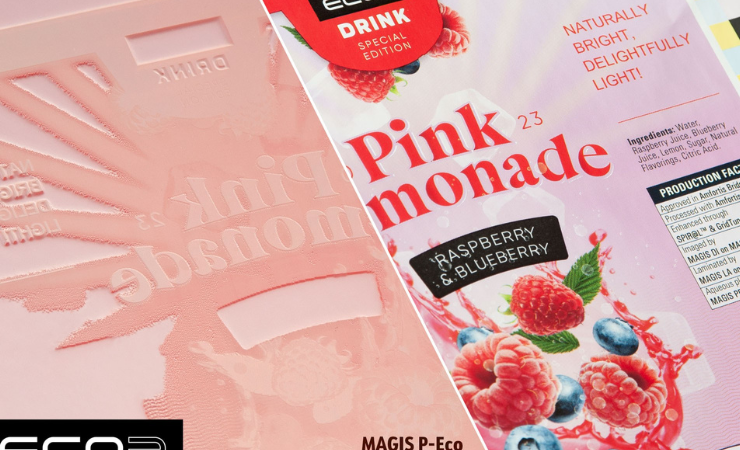 ECO3's Magis aqueous flexo plates enable 'superb' image quality reproduction
ECO3, the offset printing prepress systems supplier formerly known as Agfa Offset Solutions, is launching a new offering to the flexo industry at Labelexpo Europe, aimed initially at label printers.
The offering is described as a 'complete prepress system', incorporating artwork editing software, image enhancement software, consumables including aqueous flexo plates, and equipment such as plate imaging and processing, laminating and finishing. ECO3 says it has invested heavily in R&D to tune the components so that 'the highest plate print quality can now be achieved with an eco-friendly solution'.
Guy Desmet, head of marketing of ECO3, commented, 'The attractive total cost of ownership of our open system will be especially appealing to those label printers who consider taking prepress as an in-house activity, rather than having to rely on external service providers. With its years of experience ECO3 has a proven track record of guiding and supporting customers going through that important step in their journey to sustainable growth.'
System components include:
Amfortis cloud-based packaging prepress software (including artwork editing and plate layout optimisation)
SPIR@L screening and GridTune surface patterning software
Magis 830nm sensitive Dry Film and Magis aqueous flexo plates, including flat top dot technology; and
Magis DI Imager, Aqueous Processor, Laminator and EDLF Finishing equipment
ECO3 is not manufacturing the flexo plates itself, but declined to reveal the name of the manufacturer. It did say that the plates are specifically made for ECO3 and have been developed in close cooperation with its R&D team, to deliver the highest quality when combined with the different Magis system components listed above.
The company said it would introduce the prepress system to the label segment in Europe and South America to start with but is ambitious to grow into additional geographic areas and application segments.
Visitors to Labelexpo Europe next week will be able to see the entire system, including software demonstrations, at the ECO3 stand (Hall 5, Stand 5C31).