Fujifilm expands product range with LED IDFC ink and flexo water-wash processor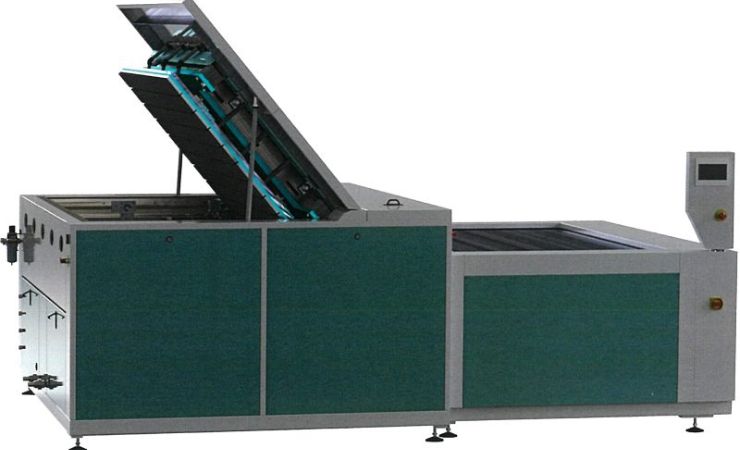 Fujifilm presented its expanded product line-up and new releases at this year's interpack event.
Fujifilm presented its expanded product line-up and new releases at this year's interpack event.
It has expanded its line-up of flexo water-wash processors with the introduction of the new PDW4260, designed for the demands of the flexible packaging and repro house market.
The auto-feed design of the PDW4260 processor delivers easy access for mounting and washing Flenex FW plates, and its built-in air knife and spray bars offer efficient cleaning and pre-drying. Its filtration system and waste water capabilities enhance efficiency by reducing downtime between cleanings, and reducing its environmental impact, Fujifilm claims. The back-and-forth orbital results in clean dot reproduction for high-definition printed output.
Manuel Schrutt, head of packaging, EMEA commented, 'Our new PDW4260 processor and Flenex FW plates utilise the highest quality sustainable water-wash technology, eliminating the use of environmentally harmful solvents. And, being more durable than most alternatives, fewer plate changes are required and less waste generated, speeding up throughput, and allowing for more sustainable and cost-efficient productivity while consistently producing the highest quality output.'
Another product launch was an addition to its existing portfolio of analogue flexographic inks with the launch of a new range of LED IDFC (low migration) inks and varnishes. Available in a full spectrum of colours, the new ink set is designed for the label and flexible packaging markets where migration is a key priority and is fully compatible with a wide range of commonly used label stocks and packaging materials.
The range of low migration inks has been developed in response to customer feedback to 'optimise performance and sustainability benefits'. The new LED ink enables the transition from conventional UV-cured inks to more sustainable alternatives, without compromise on quality and efficiency, said Fujifilm. The LED inks are cured instantly using LED UV light, slashing energy use to deliver cost and efficiency advantages.
Mr Schrutt explained, 'The introduction of our latest range of LED IDFC (low migration) inks will help deliver better, faster results for our customers by radically reducing their energy consumption, eliminating harmful ozone emissions, and minimising maintenance and waste. This results in lower production costs while delivering higher and more consistent quality output. The latest addition of the new LED IDFC (low migration) ink series to our product portfolio now offers our customers even greater choice from Fujifilm, as their 'one-stop supplier' of world class analogue and digital solutions.'