Aztec Label invests in Fujifilm's Activ LED UV curing system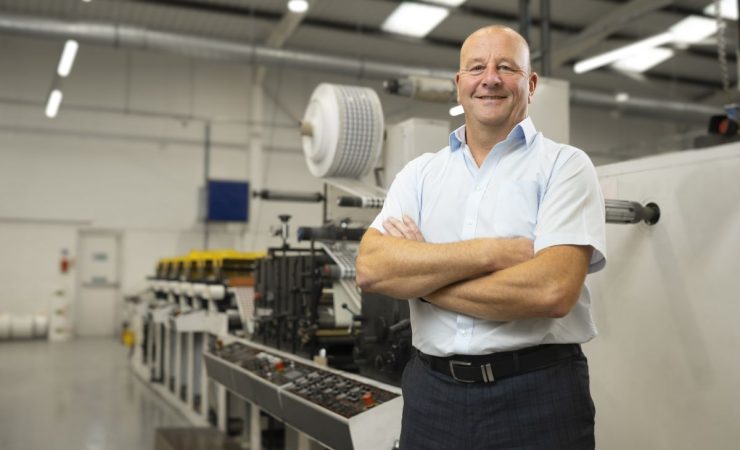 Colin Le Gresley founded the company in 1993
Aztec Label has invested in Fujifilm's Activ LED UV curing system to achieve lower energy costs and more sustainable production.
Fujifilm Activ LED UV curing system is Aztec's latest Fujifilm investment, following earlier adoption of the company's Flenex water-wash plates and ink.
Based in Kidderminster, West Midlands, Aztec Label is a family-run business that has supplied self-adhesive label products to a huge range of customers for nearly 30 years. Company owner, Colin Le Gresley, founded the company in 1993, in his garage, and since then the business has grown rapidly.
Following recent investments in Fujifilm's Flenex water-washable flexo plates and Sericol JJ LED UV inks, Aztec Label has now also invested in Fujifilm's Activ LED UV curing system as part of a drive to more sustainable production. The new system was installed in October 2022.
Mr Le Gresley said, 'I'm always asking how we can do things better. Thirty years ago I was a flexo print operator and the reason I left the security of that job was that I had a vision for a company that did things differently.
'Giving our customers the best possible service and the best possible products has always been crucial to us and we're always looking for the latest technological solutions to help us do that, not just today or in the next few years, but in the decades to come. My three sons all work in the business and I want to see it continue to thrive long after I pass it over to them.
'LED is the future – it's about reducing our energy use and our environmental impact, and it's about being more efficient. We're in the process of converting all our production lines to LED curing, and in Fujifilm, we have a partner that offers not only multiple solutions, but also invaluable strategic support. Their Flenex plates are more reliable and more durable than the plates we were using before, and their LED-curable inks perform better on press than others we trialled.'