Encore Group installs range of Bobst equipment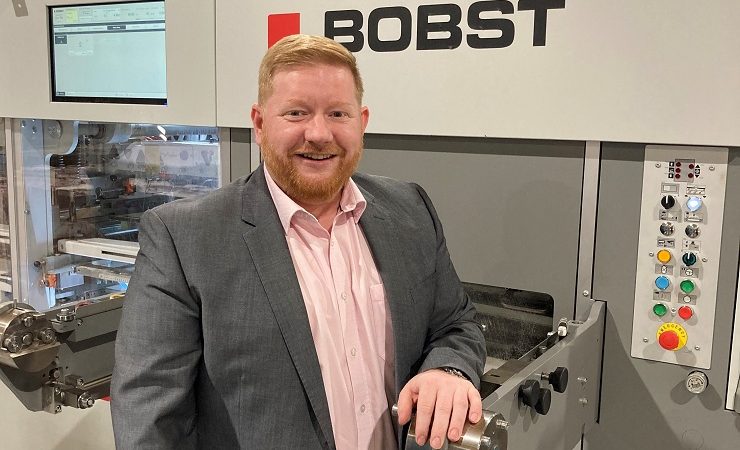 David Cooper, managing director at Encore Group
The purchase of a new Bobst EXPERTFOLD 110 A2, CARTONPACK 4 and EASYFEEDER 4 has allowed Encore Group to meet growing demand for its range of products.
The EXPERTFOLD 110 A2 becomes the second Bobst folder-gluer investment for Encore Group. In 2015, the business took delivery of a VISIONFOLD 110 A2 and it also counts NOVACUT 106 ER and NOVACUT E die-cutters and a HANDYPACK GT collecting table among its asset portfolio.
David Cooper, managing director of Encore Group, said, 'We have seen a steady increase in business over the past 18 months to two years. As we focus on growing our Packaging Solutions division, investment in best-in-class machinery and technologies has become crucial. Our commitment to our customers is such that we don't want to be limited by what we can and can't achieve for them. We will invest in our assets to ensure we can support them, whatever their needs are, and deliver packaging of the highest standard.'
Encore Group occupies three sites across the north of England, in Peterlee, County Durham, Washington, Tyne & Wear and Dewsbury, West Yorkshire, and employs more than 300 people.
Lee Alton, Bobst sales & manager for BU printing and converting, said, 'The EXPERTFOLD 110 A2 is an ideal solution for Encore Group, enabling versatility and offering end products of unrivalled quality. It can produce an impressive number of box styles, in a wide range of materials, at speeds of up to 450m per minute. With short make-ready and changeover times for optimum uptime, the folder-gluer is a solid investment choice for any business seeking to boost volume and capacity.'
The performance of EXPERTFOLD is improved further with peripherals CARTONPACK 4 and EASYFEEDER 4. The EASYFEEDER inlet offers smooth and constant feeding to the folder-gluer at any given speed, reducing feed-related stops and downtime. Meanwhile, all settings and movements are automated on the CARTONPACK 4 to reduce workload and deliver high productivity, quality, and accuracy.
Mr Cooper added, 'The purchase of the EXPERTFOLD 110 folding-gluing line will enable us to boost production flexibility when used alongside the VISIONFOLD. It is a highly efficient machine and its high speed creates greater agility and responsiveness. Operating in conjunction with the EASYFEEDER 4 and CARTONPACK 4, the benefits of the folder-gluer are enhanced even further.'
Encore Group is an independent manufacturer of printed envelopes, with a rapidly growing Packaging Solutions business. The manufacturer offers a comprehensive range of products, including point-of-sale, corrugated, folding carton and direct mail to retailers, food and beverage manufacturers, financial institutions, local authorities and government bodies.