Shanghai Hengze installs CrystalCleanConnect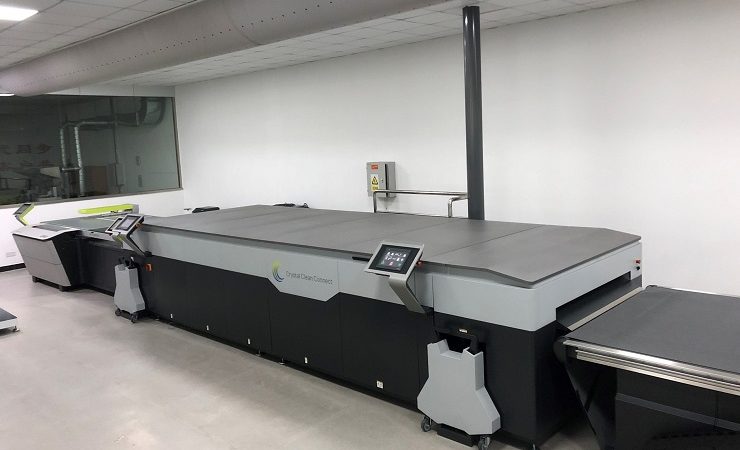 Shanghai Hengze Printing Company has become the second printer worldwide to install a CrystalCleanConnect system
Shanghai Hengze Printing Company has become the second printer worldwide to install a CrystalCleanConnect system, which reduces flexographic platemaking to a one-step process through the use of automation.
Launched earlier this year, CrystalCleanConnect is a brand-new offering jointly developed by Asahi Photoproducts, Esko and Kongsberg, and which automates the platemaking process. CrystalCleanConnect fully automates the entire platemaking process, from imaging and exposure through to plate production, reducing the number of steps in the flexo platemaking process from 12 to just one. This equates to a reduction from 36 minutes in platemaking and plate cutting to just 2.5 minutes of operator time to complete all processing steps.
Japanese printing company Nabe Process installed the world's first CrystalCleanConnect. The second is now also heading to Asia, with Shanghai Hengze in the process of installing the flexo platemaking line. The company was founded in 2001 as a letterpress shop producing labels for products in daily use among the Chinese population. Shanghai Hengze offers complete end-to-end services under one roof, from product design and pre-press to the finished product.
The Chinese label manufacturer had already adopted Asahi AWP-DEF water-washable plates to boost quality and improve its competitive positioning. The addition of the CrystalCleanConnect line, and a switch to Asahi AWP-DEW water-washable plates that are optimized for use with CrystalCleanConnect, will take the company's productivity, efficiency and sustainability 'to the next level'.
Shanghai Hengze founder Li Xiaocheng commented, 'Over the last two years, since we implemented the Asahi AWP CleanPrint water-washable plates, we have seen excellent quality improvement results. When we learned about the added value CrystalCleanConnect could bring to our operation, we could hardly wait to get started. We are also very pleased to be an early adopter of this unique, highly productive and innovative solution.'