Laser technology hits Washington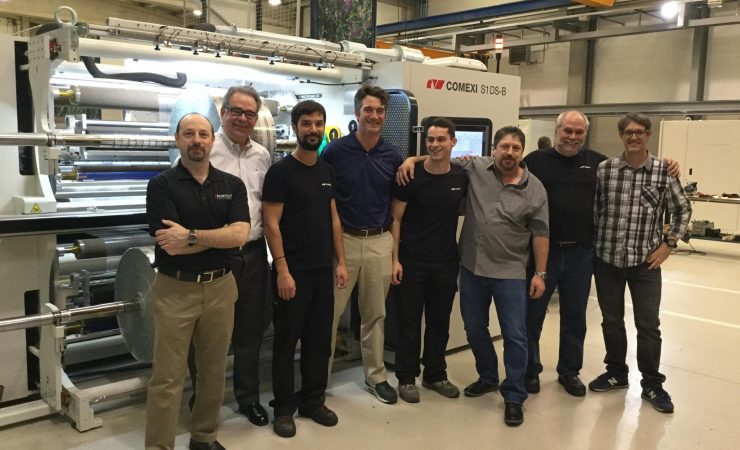 The Portco team in front of the new slitter
Portco Packaging, a paper and packaging manufacturer based in the state of Washington, has acquired a Comexi slitter with laser technology.
The S1 DS slitter, with an integrated laser module, has been installed at Portco's site in Woodland, Washington. Equipped with independent blades and shear cut sets, the slitter can avoid oil spillage thanks to its fully electrical system.
The integration of a laser inline processing system allows for customisation and differentiation as well as a wide range of finishing processes. These include micro and macro perforations, design windows, pre-cut adhesive labels, alphanumeric codes and barcodes, security systems and easy open applications.
'This new, one of a kind technology from Comexi complements our existing capabilities and will enable us to provide a much wider range of packaging solutions for our customers,' said Linda Malmstadt, Portco's vice president of sales and marketing. 'We are very excited about this addition and what it means for Portco's future.
'The market for safe, easy to prepare pre-packaged foods is continuing to grow at a remarkable pace. Packaging technology plays a key role in this mix and this technology certainly addresses the current demands of the marketplace.'