Lombardi appoints international sales manager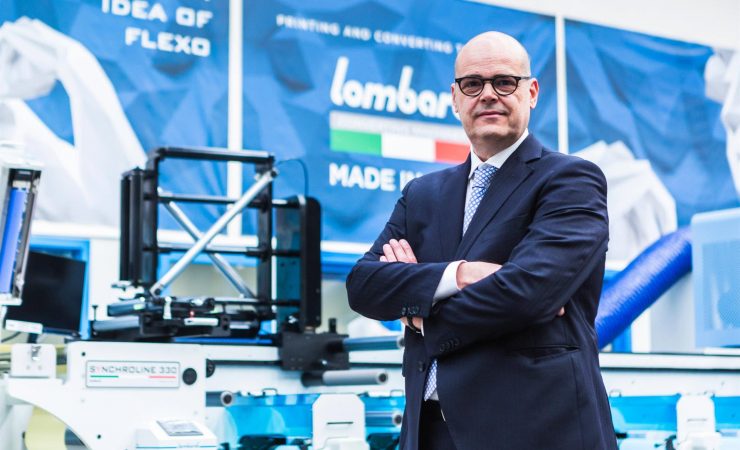 Italian flexo printing specialist Lombardi Converting Machinery has named Giovanni Perego as its new international sales manager. Mr Perego will support worldwide growth for labels and flexible packaging markets.
'Lombardi has developed several new technologies in the last year,' said Lombardi's director of international sales, Massimo Lombardi. 'All these technologies cover a wide range of automation systems, such as electronic register control, format correction and 100% quality control. All this following our constructive philosophy based on the modularity and variety of solutions. Not only flexo groups but also, in the last year, Lombardi added important modular solutions to narrow web machines, such as hot stamping, screen printing, semi-rotary die-cutting and typical modules for label and packaging industry, as well as hybrid flexo and digital printing.'
Mr Perego, who joined Lombardi at Labelexpo India 2018, stated his appreciation for the healthy, growing company. 'We had a very crowded stand. Some machines were sold and visitors came not only from India but also from Malaysia, this is a clear indicator of the image of Lombardi Converting Machinery in the world and in Asia in particular.'
Lombardi is already preparing innovations to show at Labelexpo Europe 2019, which it promises, 'people will talk about.' It is also expecting to make an additional appointment to coincide with Labelexpo Europe 2019 on September 24-27 in Brussels, Belgium.