Trelleborg launches protection sleeve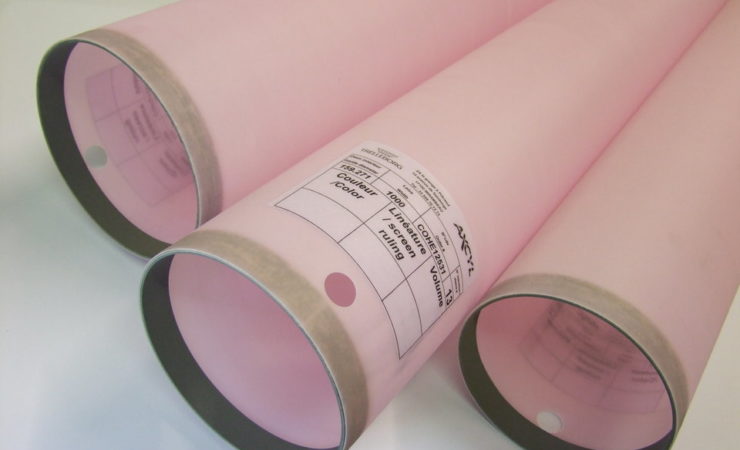 New Axcyl Axcylox protection sleeve from Trelleborg
Specifically designed for use during the flexo printing process, the Axcyl Axcylox protection sleeve is the latest printing innovation from Trelleborg. The sleeve has been developed to provide protection to the fragile anilox roller surface, increasing the anilox lifespan, reducing costly repairs due to damages and guaranteeing a clean environment during storage.
Damien Leterrier, Axcyl sales and development manager at Trelleborg, commented, 'We know that the anilox roller is the heart of the flexo printing process. However, due to its ceramic composition, it is fragile by nature. Any shocks during product handling can be very costly for the printers. Our latest innovation is designed to help printers maximise the anilox lifespan, using the best assets of our proven Axcyl technology.
'Our innovative new protection sleeve has been designed to slide easily onto the anilox on press once the printer has completed a job. Then, under air pressure, both the anilox and the Axcylox sleeve can be removed safely and stored until required for future use. The sleeve's rough outer surface and special machining provide excellent manual handling, preventing possible damage during the handling phases.'
The protection sleeve also provides a label, which indicates the colour, volume and screen ruling of the anilox, providing a simplified identification process.
When required for future use, both the anilox and the protection sleeve can simply slide back onto the printing press, avoiding possible damage to the anilox's ceramic surface. After which, with the anilox in position to print, the protection sleeve can then be removed before printing begins.  
Mr Leterrier continued, 'Available across all global markets, the new Axcylox is the ideal anilox protection sleeve, and will undoubtedly eliminate unnecessary costs for our customers.'  
 www.trelleborg.com