Omet to show XFlex X6 at open house event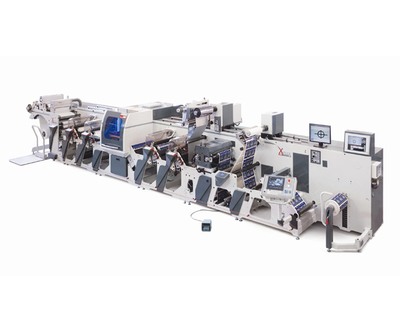 Visitors attending the Omet open house will have the chance to watch a hybrid flexo/digital XFlex X6 press in daily operation at a converter's plant near Lecco. 
The open house takes place 6 to 8 May 2014, and will show demonstrations of Omet's range of printing presses.
The XFlex X6 press has a 4 colour digital inkjet unit named JetPlus, which debuted in 2012, which has completed its test phase and has been fully operational at a customer near OMET's headquarters in Lecco, Italy, for a few months.
The press is printing on an continual basis with several changeovers scheduled a day. The rapid changeovers and equally fast start-ups, even in presence of rather different jobs, shows the efficiency of the machine for the printing of small runs handling a great variability of materials and designs, and coping with just-in-time deliveries. 
With the X6 the converter can take jobs that normally would not be convenient if printed on a higher productive machine or on equipment with more complex configurations. The fast makeready, the average speed and the availability of converting/finishing units in-line make the all-in-one-pass printing concept available.
The press combines in-line digital printing and die-cutting and it is also possible to combine flexo groups for the printing of pantones and solids, cold and hot foil, and even silkscreen printing and lamination.
The JetPlus uses the Monotwin Cut system to offer high-definition quality printing at an average speed of 50 m/m. If the die-cutter needs to be changed this can be done quickly with no need to neither replace the magnetic cylinder or adjust the die-cutting unit since pre-register settings are automatic with respect both to digital or flexo.
Omet technical staff gave assistance during the whole test phase. The main objective was to synchronise the flexo units with the digital inkjet group as per speed and quality of print. The deep know-how of OMET on in-line printing and finishing techniques, the experience and field-ability in defining the best practices on the XFlex X6 and the control on the efficiency of processes and savings involved have helped in fine tuning the press for the handling of any practically request.