Stichnothe Druckformen invests in CDI Crystal 5080 XPS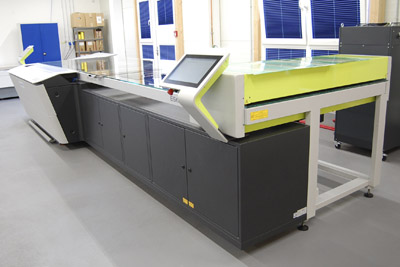 CDI Crystal 5080 XPS
German company Stichnothe Druckformen has invested in the CDI Crystal 5080 XPS combined flexo plate imaging and exposure solution from Esko.
As one of the leading providers of flexo printing formes in Germany, Stichnothe is aiming to further expand its manufacturing capabilities and production capacities by integrating plate imaging and exposure in a single process. 
The two devices – a CDI Crystal 5080 for flexo plate imaging and an XPS Crystal 5080 for simultaneous UV main and back exposure – were installed at the beginning of 2018. 
Dennis Melching, managing director at Stichnothe Druckformen, commented, 'With Esko being a market leader in flexo plate exposure and imaging, choosing the CDI Crystal 5080 XPS was easy. A deciding factor was the fact that it is an open system, which means that we are able to image a wide range of different plates.'