Stars of the screen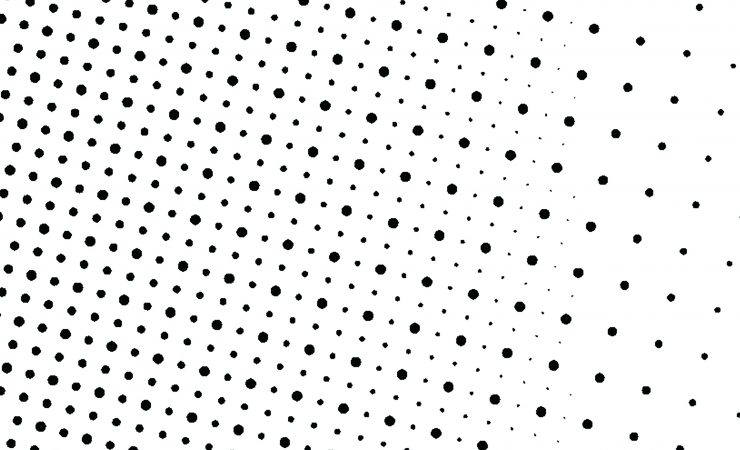 Smart Screen is a screening method that bridges the gap between standard AM screening and other screening methods
The science behind creating the dots on a flexo plate is what allows the industry to produce high quality flexo print. The screening used on a plate will determine the exact location of every dot. Michal Lodej reports.
Each type of screening comes with its own characteristics, which, depending on the image being printed, will be more suitable than the others. This of course is decided in pre-press, where the screening decided upon will decide where the dots will be placed, during the RIP (raster image processing).
Hybrid Software's Cloudflow RIP is built around the Harlequin Host Renderer from Global Graphics Software. The Cloudflow RIP features a custom-designed user interface for packaging customers, with full control over dot shape, ruling, angle, and minimum printable dots for hybrid AM/FM screens. The user also has full calibration control on both press and print curves, with additional calibration points added in highlight and shadow areas for better control of flexo dot gain. An integrated dot viewer allows users to inspect the generated output, with tools to measure density, angles and LPI—both for individual separations and in full composite colour.
Using Harlequin Precision Screening (HPS) users can select any screen frequency and assign screen angles that are shifted 7.5° from the normal CMYK angles of 0°, 15°, 45° and 75° (to avoid interference with anilox cell angles). To reduce moiré, HPS applies an adaptive technique that can adjust each halftone dot so that it is placed within one half pixel of its ideal location.
Numerous dot shapes are available for user selection, depending upon the output device, resolution, and media. For example, using a Euclidean dot shape produces better-saturated greys at halftone values above 50%, especially at higher screens.
Second generation
Harlequin Dispersed Screening (HDS) is second-generation stochastic screening resolving many of the quality issues of conventional screening such as moiré, graininess, dot gain, dot loss, mid-tone jump and banding. It offers increased sharpness compared to conventional screening, and provides freedom from both cross screen and object moirés. Although its screen structure contains a random component, HDS eliminates the grainy highlight effect experienced with some FM screening methods. There is an underlying ordered, though dispersed, structure, delivering sharper reproduction, even at relatively low scanner resolution.
Stochastic screening is used more often for offset folding carton printing than for flexible packaging and labels, simply because dot gain control at small spot sizes is more challenging in flexo. However, for Extended Colour Gamut printing using more than four process colours (eg CMYKOGV) it can play a critical role in avoiding moiré patterns.
For high quality flexo printing, the screening of choice for many printers is Harlequin Cross Modulated (HXM) screening: hybrid AM/FM screening that allows cleaner gradations and highlights than AM screening alone. It combines the advantages of both AM and FM screening, and is therefore able to limit the loss of small printed structures and detail at high line screen rulings by controlling the highlight and shadow dot sizes. It limits the smallest dot structure to that which can reliably be printed on the target system, and disperses these small dots randomly to print clean highlights even at tint values below the minimum printable dot. This prevents dots from disappearing in light areas or merging in dark areas – improving print quality with smoother flesh tones, flat tints and gradient transitions.
Bridging the gap
FM and Hybrid screening are relatively uncommon in flexo printing, not necessarily due to an inability to physically image the plate with said screen. Problems however, can occur once on press. These issues may be counteracted, but only if specific, vendor compatible components are used. A limitation that greatly reduces choice.
Steve Donegan, director, Graphic Republik, explained, 'Whilst a particular screening algorithm will work well with an anilox roller from manufacturer "A," a completely different (and unacceptable) print result may be achieved when using an anilox from manufacturer B. This is also true for other flexographic printing components such as mounting tape, sleeves, doctor blades…etc. So whist these newer technologies may have the ability to produce superior prints, they are restrictive to the printer with regards to component choice.' 
Graphic Republik's Smart Screen is a screening method based on flexographic AM structures. Smart Screen was awarded the FlexoTech Award for Innovation and is capable of reproducing a 1% dot on any analogue or digital plate. It bridges the gap between standard AM screening and the alternatives, whilst reproducing high quality highlight/shadow tonal areas. The technology requires minimal changes in pre-press, platemaking or print room; either in process or hardware.
Pre-press specialist Reproflex Scandinavia has implemented Smart Screen into its flexographic platemaking workflow. Soren Lund, IT manager explained, 'Following a variety of tests with the software and after evaluating the press prints, we could see that the result was excellent. 
Halftones
The invention of halftone screening came about over one hundred years ago. In the interim, printing and screening technologies have advanced and evolved but, perhaps surprisingly, we find that the original AM halftone screen is still the most commonly used – this is because, despite having access to many different and newer halftone screens, these alternatives do not address all the key problem areas and are not as compelling as AM.
Hamillroad Software's patented Digitally Modulated Screening (DMS) harnesses the processing power of modern computers to overcome the issues with existing screens. This new invention has been developed into a product over the past 10 years and is designed to overcome the inherent problems with traditional halftone dots – whether AM, XM or FM.
Halftone dots are a necessary evil in printing; however, print customers do not want to see them and their potential products in their print. DMS digitally decodes an image during the rasterising process and analyses the image to determine exactly where on the plate the dots need to go together with their correct sizes and shapes. The DMS halftone dots exhibit two extremely important characteristics: rendering images with dots which are small enough to produce near-photographic fidelity in print while also being robust enough to be stable in a real-world production environment. DMS results are more reliable and consistent and produce less waste than conventional AM dots.
Auraia is Hamillroad's first implementation of DMS technology, aimed at the offset / litho and it is compatible with web heat-set, cold-set, and sheet-fed offset presses.
Auraia DMS enables customers to easily print at a higher effective lpi than their competitors (200-250lpi for newspapers and 400-500lpi for commercial printers) delivering photo-real image quality to clients.
More recently the company produced a version for flexo, Bellissima DMS which does what Auraia does, but it does it for the unique, specific, aspects of flexo printing. Bellissima DMS rasterizes the input and, intelligently, determines the correct shape and size of dots to use, as well as determining exactly where the dots need to go on the plate according to the image being printed. The halftone dots are small enough to be invisible to the naked eye, but they are large enough to withstand the rigors of the printing process. The dots are positioned to support each other on the plate, and this provides them with strength and stability to withstand even the most aggressive of bounces on the press all while delivering near photographic fine detail and delicate vignettes.
Historically, flexo was regarded as the poor cousin of offset. However, Bellissima's arrival has helped shatter long-held beliefs about the limitations of flexo print quality and is forcing brand owners and printers to take a serious look at flexo's new potential. 
Danielle Kinsella, marketing director at Hamillroad Software, said, 'That's what technology should do; it should disrupt, cause a stir, and provide tangible, outstanding, value to its users. DMS does so in a way which gives flexo more than a fighting chance of surviving in a world where print needs to achieve more with less. By enabling older technology to compete with the new digital kids on the block and allowing it to do so at a fraction of the cost of the capital expenditure typically required for new technological investments.'