Coronavirus Hub: The New Normal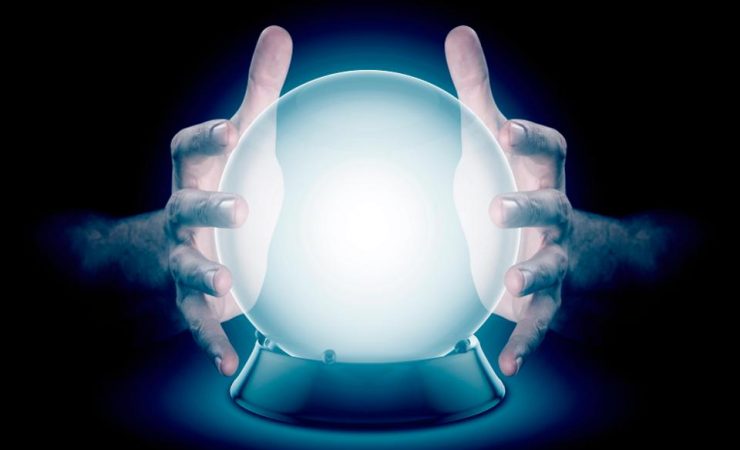 What might the 'New Normal' look like for FlexoTech and print more generally?
Almost 50 days after confining Britons to their homes Prime Minister Boris Johnson has begun to prepare the country for some changes to the lockdown. Restrictions have similarly been relaxed, tentatively, across Europe, North America and further afield.
Despite this we all know that life isn't going to go back to normal any time soon and that our industry is going to have to adjust to some significant changes. FlexoTech spoke to people from across the sector to find out how this crisis has affected them and what they think the 'New Normal' might look like.
In this, the first of a series of articles, we hear from industry bodies, manufacturers and software providers.
---
Since the very beginning of this crisis, industry bodies and associations have been publicly lobbying on behalf of print, conducting extensive research and sharing resources. Doubtless they will have just as big a role in helping the industry adjust in the months ahead.
Perennial problems
The BPIF, which only last week published information about how companies have taken advantage of the Government's support schemes, naturally takes a broad view of the entire situation. CEO Charles Jarrold told FlexoTech, 'Regardless of the current Covid-19 situation, the print industry is recognised as having an aging workforce, and skills shortages are a perennial feature of the sector. These issues will not go away. As businesses come through this pandemic, they will still need to look at their business plans to ensure that they have a highly skilled, sustainable workforce, with skills to support current and developing customer needs.'
When asked about more day-to-day changes Mr Jarrold's first thought was about remote working. 'We've all become much more adroit and accepting of it,' he said.  'That's in terms of both the practice, and the technology, notably video conferencing. Ironically, we're probably having more regular conversations across more organisational functions than before, and that's really helping with communications. It's also likely that both for public health reasons and due to the increased acceptance and adoption of remote working, that we'll all spend a little less time travelling. We are social creatures though, so face-to-face meetings will continue to matter, but we'll all make much more use of technology to communicate.
'It'll be important to reduce and stagger travel to work times, especially where public transport is key,' he added. 'For a lot of our sector though, that's not possible, so it'll be about the continued implementation of routines and practices to ensure the risks of catching or spreading the virus are minimised. As a sector, Health and Safety is extremely important, and we've been very active in re-emphasising the need for really good practices, to ensure business continuity, and in looking at ways to reduce risks.'
Supply chains 
For its part, EFIA pointed out that there is great demand volatility for companies supplying the food and pharmaceutical sectors, and that those companies face the added difficulty of meeting this demand whilst continuing to ensure the safety of all their employees and adhering to government guidelines. When looking ahead to the future it pointed out that, 'While countries attempt to get economies moving again and people back to work, it is expected social distancing across all working environments in the industry will remain in force for the foreseeable future, possibly into 2021.'
EFIA also expects 'to see a slowdown in new product innovation which will hopefully then begin to pick up significantly as we enter the second half of 2020.' This is as a result of both printers and converters focusing on meeting increased daily demands, the postponement of so many industry exhibitions and with employees working in new product development by and large being placed in furlough schemes.'
However the organisation stressed that, 'the flexo sector has remained tremendously innovative in its response to the Covid-19 crisis. Companies have developed solutions to support the healthcare sector, new ink systems to cope with the ethanol challenges as well as continued to focus on industry sustainability.'
That leads nicely into the supply chain. When asked whether it had any concerns about this EFIA said, 'The main supply chain challenge identified going forward has been the impact on the ink and plate sector. With alcohol and solvents being rerouted into sanitsation applications, the shortage for the print sector has had an impact on prices adding significant cost for everyone across the supply chain.
'Many companies also rely on Chinese production of materials. Production has now restarted in the region so the importation of printing materials should not be greatly affected. The original shortage due to the Chinese lockdown meant the supply chain took a hit that was forecast to last into the second quarter of this year, but reportedly the situation is manageable.'
Contingency plans
That's the industry associations, but what about the manufacturers? Naturally many of their concerns and priorities are the same, but do they differ in their predictions for the future?
Miraclon's chief marketing officer, Emma Schlotthauer, explained that 'We have been working hard to ensure continuity of supply and minimise potential disruption to our customers' operations. Several months ago – in the very early stages of the outbreak – we set up a task force to monitor the situation and develop contingency plans. Contingency planning is complex under such circumstances and changes daily. Nevertheless, the team is committed to minimising the disruption of supply as much as possible.'
So far so good, but what about the future? What if the BPIF, and many others, are right when they predict that social distancing is here to stay? 'One of the major benefits we have as a company in these extraordinary times is that we are very used to working remotely from each other. We are a medium-sized business with employees spread all over the world and therefore video conferencing, project management and meetings via Microsoft Teams are a normal part of the way we do business. 
'Our Customer Care teams can be based anywhere and still handle enquiries from customers and our technical support teams are equipped with remote diagnostic tools so that we can be there when our customers need us.'
When it comes to the wider industry Ms Schlotthauer explained, 'Our customers are all in the packaging printing business. They are an essential component of the consumer goods supply chain and are working hard to keep up with demand for food, beverage and healthcare labels and packaging while maximizing the safety of their own personnel. With the need to segregate production crews, run very separate shifts and, in many cases, increase output levels, those companies that have made significant investments in standardised operating procedures and print processes that require minimal intervention and deliver the highest yields are best positioned. Now, more than ever, the shift that we've seen over the past ten years in flexo from a 'craft' to a true manufacturing process is paying real dividends – and we're more committed than ever to supporting the users of our Kodak Flexcel Solutions as they continue that journey.'
Over reliance  
Focus Label Machinery's sales and marketing specialist, James Barnes, also confirmed that social distancing is a here to stay, at least for the time being, though he did add that, 'Hopefully this will not be a permanent change.'
In terms of how his organisation had been impacted Mr Barnes explained, 'From a company perspective there has been a significant decline in sales and enquiries which we put down to the impact of the early panic. The impact of this has been global but as the dust settles enquiries are beginning to increase once again, however visiting clients and overseas trips are off the agenda for the foreseeable future.'
Despite all of this he thinks it is, 'too early to say how this will affect product launches in the immediate future. The state of the economy and appetite for banks to make loans will dictate who and when investment will be made. But you cannot stop progress and new technology will need to feature on-line remote servicing with plug and play parts taking over the need for technician visits.'
Speaking of the economic impact Mr Barnes thinks that the economy is 'unlikely to bounce back any time soon, and this situation is likely to be worse than the banking crash 10 years ago. This will present opportunities for mergers where weaker businesses come under pressure. Out of this we should also see new businesses begin to evolve, learning from past mistakes.'
Those past mistakes include an over reliance on Asia for 'low cost production of parts which are installed in high-end, expensive products. As an example, the car industry was struggling for parts and production was grinding to halt long before governments stepped in with the population lockdown. On the other hand, the food industry was a shining example, reacting quickly and on the whole coping with additional demand.'
Silver linings
One part of the industry which is fortunate enough to still be able to carry out the majority of its work is software provision. Despite this, GMG marketing manager Amy Young told FlexoTech, 'Coronavirus is bound to be the biggest catalyst for change in generations. Now that companies have implemented home-working practices and tools for their staff, this could carry on as the status quo at least for the immediate future and potentially ongoing – with people splitting their time more between the company office and home office.'
There is a silver lining to this however, at least for GMG. 'We believe there will be increased demand for remote services going forward,' Ms Young said. 'There's been greater interest in our ColorProof Go software, which enables you to control, track and manage proofing jobs from anywhere in the world on any web enabled device. Multiple users can have access to start, stop and delete jobs, start auto calibrations, change media configurations, pause printer queues and more. We've seen our customers use this as a way to start jobs from their home office, so that one person can go to the office to send the proof out, while maintaining social distancing. And for those who can't access their premises at all, GMG has set up a remote proofing service from our office to assist. We're able to do this due to the highly accurate profiling and calibration of our software for proofing on Epson devices.'
Ms Young doesn't think that the suspension of drupa will have a large impact on the development and launch of new products however. 'If new technologies will save time, money or resources then PSPs will consider them. One such product that GMG will be launching in June is a multicolour solution which is particularly relevant for digital packaging printers, or those who need to match colours across digital and ECG offset print. It gives the ability to provide accurate and consistent colour results on any press in smaller batch numbers, with less set up time and more throughput. For packaging printers – many of whom have seen increased demand for their services – automation and efficiency are key. These are, of course, also factors that will bring return on investment for printers across all sectors.'
In the next instalment of this series we will hear from two more industry bodies as well as a host of printers and converters.