Registration opens for Packaging Innovations & Empack event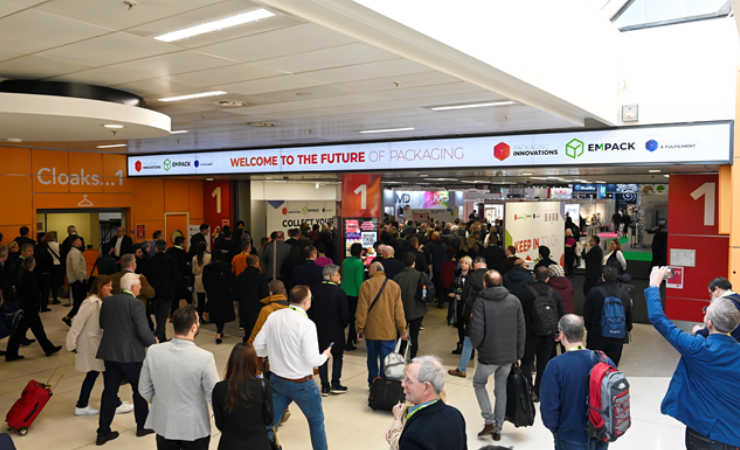 The doors to Packaging Innovations will open in less than 100 days
Packaging Innovations & Empack 2024, which takes place across 21-22 February next year at the NEC in Birmingham, has opened the registration process for prospective visitors.
With less than 100 days to go until the event, organiser Easyfairs is planning a 'dynamic showcase' of the packaging industry, as event director Renan Joel explained: 'Packaging Innovations & Empack will, once again, comprehensively address every facet of the packaging journey, uniting a range of experts from diverse industries spanning retail to pharmaceuticals.'
More than 340 exhibitors are set to be present at the two-day event, which is free to attend. This will see companies from across the packaging supply chain present products, services and solutions, alongside what is claimed as, 'the most thought-provoking and inspirational speaker line-ups yet.' The first speakers for the 2024 event are to be confirmed shortly, with founders and CEOs of internationally successful brands, design specialists, scientists, innovators and sustainability experts all set to speak.
'It's all about community, connecting and collaborating,' commented Easyfairs' community and content manager Parisa Maleki. 'The event provides visitors with a cutting-edge insight into the trends and issues within the industry. Combine the ability to tap into all of the insight on offer with the opportunity to discover new products, innovation and technology at the event and return to your office full of insight and ideas.'
A new component at the 2024 event is to be the inaugural Future Trailblazer showcase and awards ceremony, which aims to locate talented individuals 'going above and beyond' to shape the future of packaging. The awards comprise five categories and job roles, including 'Designing for the future (Technologist/Designer/Print tech)', 'Production Delivery (Production Operative/Engineer)', 'Sustainable Thinking (Sustainability Professional)', 'Delivery Management (Project Manager, artwork coordinator)' and 'Making It Happen (Buyer, supply chain & logistics/quality assurance)'. Nominations for the Future Trailblazer showcase and awards are now being accepted online here.