Brussels beckons as Labelexpo Europe returns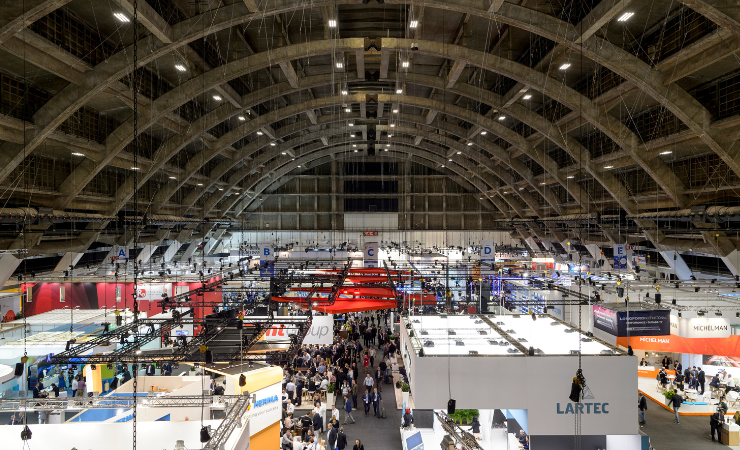 It's the Brussels Expo's last time as host of Labelexpo Europe - from 2025 the event will be held in Barcelona
After a COVID-enforced break, Labelexpo Europe returns to Brussels this year, running from 11 to 14 September. FlexoTech looks at what visitors can expect to find in the Belgian capital, before the event relocates to Barcelona for 2025.
Labelexpo Europe is back in the flesh, after a four-year hiatus, returning with a new theme of 'The Modern Legends of Print'. It would be fair to expect that more of those 'legends' will be from the digital print side of the labels industry in 2023, than they were in 2019.
Nevertheless, flexographic printing continues to move forward on many fronts. When label and flexible packaging printers and converters descend once more upon the Brussels Expo for the biennial show in September, they will find many flexo suppliers with interesting wares to promote among the more than 600 exhibitors that await them. Organisers Tarsus Group have also put together what looks to be an interesting educational program.
The event bills itself as the world's largest label and package printing technology trade show, and with such a sizeable exhibitor base spread across nine halls, visitors are sure to find the biggest manufacturers this sector has to offer, as well as, no doubt, the possibility of stumbling upon a little gem of a supplier that might provide some critical missing piece of their business.
Compelling content
The educational program for Labelexpo Europe includes several different strands: there are three masterclasses scheduled, all organised by The Label Academy, covering flexible packaging (12 September), sustainable labels and packaging (13 September), and wine labelling markets and technology (14 September); each of these is a five-hour session, and they are each priced at €595.
Free content comes by way of the Automation Arena, featuring 'lights-out' production workflow demonstrations, from file creation to digital printing, converting and inspection; the Flex Pack Trail, intended to give label converters all the information they need to enter the short run, value-added flexible packaging market, from inks and materials, conventional and digital press technologies and inline and near-line decoration options, to quality control and migration testing; and a new feature called Flexo's Future, which in its first running will focus on Expanded Colour Gamut (ECG) printing using up to seven inks (CMYK+OGV) and its impact on efficiency and sustainability.
Flexo's Future will include seminars on the 12 and 13 September hosted by ECG expert Dr Kai Lankinen alongside insight from packaging supply chain members. In addition, every day, pre-registered attendees can join an organised trail of exhibitor stands, which the organisers say will help to 'explain why and how you can make the transition from traditional spot colour printing to modern expanded colour gamut printing'.
Label industry stars of yesterday, today and tomorrow will also be honoured at Labelexpo Europe, with the Label Industry Global Awards ceremony taking place on the evening of 11 September.
'We can promise visitors an extraordinary show across nine halls,' said Jade Grace, portfolio director of the Labelexpo Global Series. 'We will see an explosion of cutting-edge technology launched at the show, everything from prepress to materials, and digital and conventional print and converting technology. Add to this a world-leading series of educational events and our focus on Automation and Flexible Packaging for label converters and you have an unmissable Labelexpo experience.'
The event will also be the last such to be held in Brussels for the foreseeable future, as Tarsus Group has already announced that the European show will move to Barcelona from 2025 onwards.