Flint Group overhauls business with sustainability framework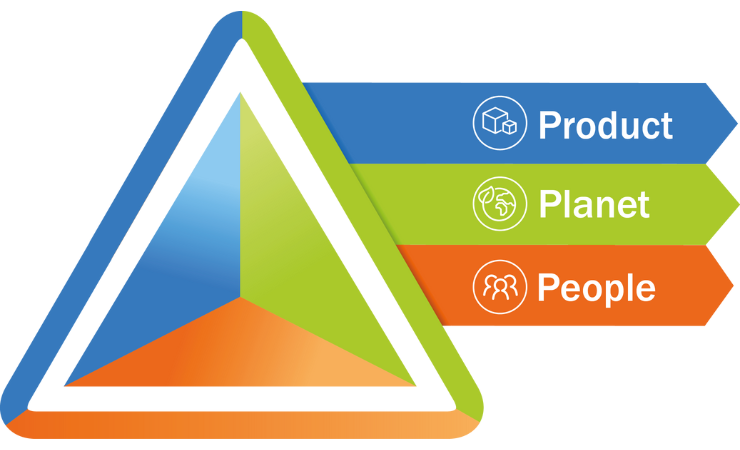 Prism breaks the complexity of sustainability down into three parts: products, people, and the planet
Flint Group, global provider of inks and coatings, has outlined plans to reduce its environmental impact under its new sustainability framework.
The company's Prism framework includes a range of targets, such as circular economy product development, reducing operational impacts, and building a diverse workforce. Plans include Flint Group's recent commitment to the Science Based Targets initiative (SBTi), with the company reducing carbon emissions in line with the 1.5°C scenario set out in the goals of the Paris Agreement.
Prism breaks the complexity of sustainability down into three parts: products, people, and the planet. It is designed to embed sustainability into the business, focusing on the most critical issues affecting the organisation, its customers, and its stakeholders.
Matthew Rowland-Jones, sustainability officer at Flint Group, said, 'As the focus on climate change grows, brands seek packaging and label formats which are more sustainable to support their objectives. In today's highly competitive market, printers need confidence that their vendors can help them lead in sustainable packaging via responsibly sourced, sustainable materials.
'Flint Group's new Prism framework does just that – with a new set of targets and KPIs, we're outlining how we will pave the way for even more sustainable products. But more importantly, this framework will see us overhaul our business. Prism lays the groundwork for transformational change, from reducing waste to caring for and diversifying our workforce. We look forward to delivering this change and seeing the results.'
Steve Dryden, CEO of Flint Group, commented, 'For Flint Group, it is essential that our inks and coatings be integral to the packaging circular economy. With Prism, our commitments become clear – to innovate, and to reduce the environmental impact of our products, the footprint of our business, and that of our customers. Importantly, to invest in our people, building a diverse workforce who can support these objectives. The targets contained within Prism are ambitious, but ambition is what our industry needs if our sustainability goals are to make a real difference to the planet.'