Green initiatives make for better business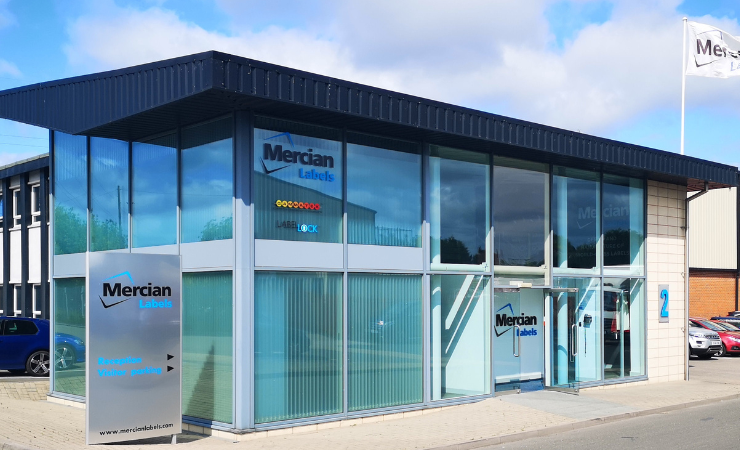 The Staffordshire factory of Mercian Labels now has solar panels and low-energy LED lighting
Self-adhesive label producer Mercian Labels says it is looking to reduce energy costs by 43% after investing in more sustainable and energy-efficient lighting at its Burntwood, Staffordshire plant. It has also installed 250 solar panels on the roof to provide on-site energy generation.
The project has seen 28 traditional high-level lights in the production and warehousing areas replaced by sensor-activated low energy LED lighting, which only operate at full strength when an employee is working in the area directly beneath. This reduces to 10% of power use soon after the area is vacated, and a complete switch off after a further few minutes of inactivity.
The solar panels can generate 98 megawatts of electricity each year, with Mercian Labels saying it can generate more than 15% of its annual energy needs this way. Any surplus can be exported back to the power grid, while over 21 tonnes of related carbon emissions will be saved.
Between them, these two initiatives have cost £100,000, and managing director Dr Adrian Steele said they represented a 'real win for everyone'. He added, 'As well as reducing our environmental impact, we are also reducing our operational costs, which is not only good for our business, but also benefits our customers and therefore their end users as well.'  
Previous environmental initiatives by the company have included sourcing sustainable wood film substrates, instead of fossil fuel-based label stocks, sponsoring and managing the creation of a local woodland as part of the Queen's Green Canopy scheme, and creating one of the UK's first Label Liner Recycling schemes.