Rotolabel adds to Nilpeter fleet with 8-colour press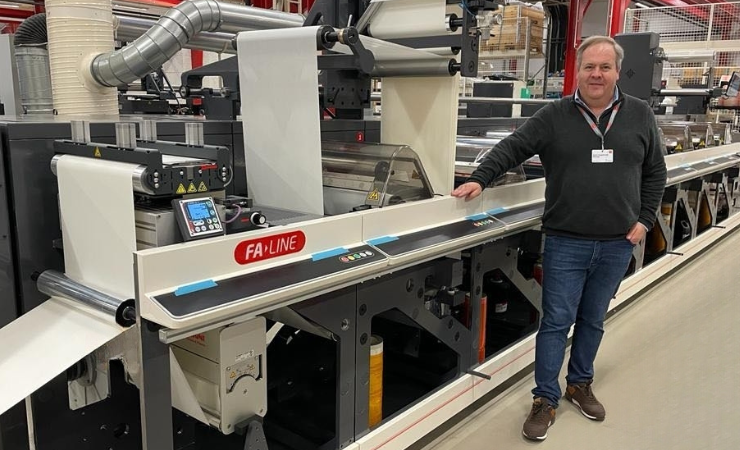 Johann Koegelenberg of Rotolabel, with the new press
South African self-adhesive label supplier Rotolabel has installed a new 8-colour flexo press from Nilpeter, adding to its fleet of presses from the Danish manufacturer.
The latest is an FA-17 press, complete with UV-curing, turnbar, de-lam/re-lam, and standard die stations. The fully automated system will allow for quicker and easier job changes. Last year, the company also extended the lifespan of two Nilpeter FA-3300 presses.
Johann Koegelenberg, executive operations at Rotolabel, commented, 'Our longstanding partnership with Nilpeter gave us the confidence to choose their new FA-17 flexo press for upgrading our printing technology. We needed a solution that would improve our production volume and offer the latest technology, and Nilpeter delivered on both counts. The new press complements our existing line-up and provides more flexibility in between presses. While it is a simple press, it is optimized for retail work and is fit for purpose to maximize our benefits.'
Rotolabel is part of Bidvest Data, Print & Packaging, a division of Bidvest Branded Products. It supplies labels to FMCG producers in South Africa, including brands in the wine, pharma, personal care and industrial segments.