NSD Labels invests in customised Edale press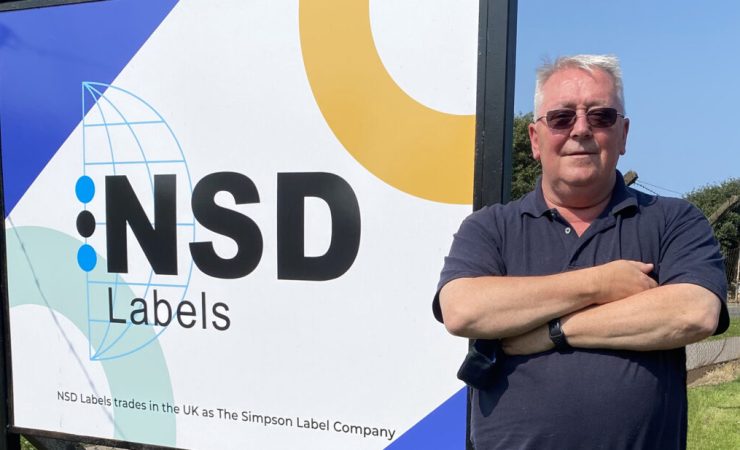 Chris Hogarth: 'We needed to create flexible capacity to keep on the growth curve.'
Label printing specialist NSD Labels has invested in a new flexo press from Edale, choosing a highly customised 430mm-wide, eight-colour FL3 machine.
The press comes with a turnbar rail system, rail-mounted cold foil, lamination module, EZ Reg camera registration, EZ Die Cutter and a break-free waste matrix. In addition, it has UV LED curing, crossover module, extra die cutter and screen unit.
Chris Hogarth, managing director of NSD Labels, which is the trading name of 150-year-old Simpson Label Company in Dalkeith, Scotland, said the business is growing and needed to create flexible capacity to continue that trend.
'Our acquisition will support us in printing 'billions of labels' for our valued customer base. We have a number of global brands in our client base, and we look forward to producing even more labels for them as we grow.'
He added that investing in LED technology and automation would 'make us more efficient and allow us to grow faster'.
Edale's business development manager Louise Bailey described how the deal came about, saying, 'When we met Chris, he explained that they are a 'flexo and digital business' and were keen to discuss what the FL3 flexographic label press could offer and how it could compliment their core offering to their growing customer base.
'NSD joined our virtual demonstration, and we were able to showcase the technology and demonstrate how the press could provide the options they needed to reduce waste and running costs and achieve high quality, repeatable print.'