New features aid Packaging Innovations success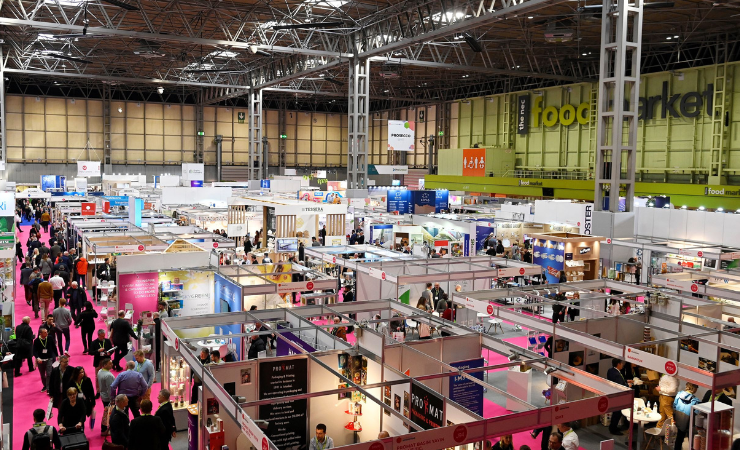 The hall at the NEC during Packaging Innovations 2023
Packaging Innovations organiser Easyfairs claims to have broken records with a successful 2023 show at the NEC, Birmingham.
The event, which took place over two days this month, attracted 6500 unique attendees, a 21% increase on the 2022 show, and Easyfairs pointed to a number of new features that it says contributed to its success.
The event was actually a triple bill, with Packaging Innovations & Empack featuring Contract Pack & Fulfillment being its full moniker. Three debate stages carried a substantial programme of talks, including a well-attended debate on Extended Producer Responsibility, and presentations by brands such as Heineken International and Warburtons.
The Future Trailblazer initiative was also launched at the show, shining a light on individuals going 'above and beyond' to drive sustainability, excellence and innovation in their fields. This year, the applicant and entry process was defined, with the first Trailblazers to be announced in a year's time.
Renan Joel, managing director of the Packaging Division at Easyfairs commented, 'We want to thank every speaker, exhibitor and the thousands of visitors who came from across the world to make this the biggest and best Packaging Innovations yet. It's incredibly gratifying to see all the new things we tried meet such a positive response. The only problem is trying to make next year's show even better, but we're definitely up for the challenge.'