Packaging Innovations unveils final event plans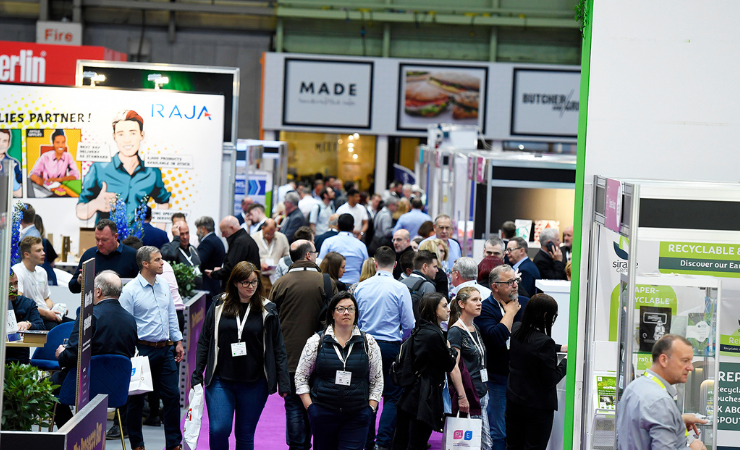 More than 6000 visitors are expected at the NEC
The final programme for Packaging Innovations & Empack, Featuring Contract Pack & Fulfilment has finalised, with organiser EasyFairs claiming the two-day event will offer 'inspiration and insights on every step of the packaging journey'.
It is expected that more than 6000 attendees will visit the event on 15 and 16 February at the Birmingham NEC, with visitors coming from sectors such as FMCG, food, beverage and pharma to network with over 350 exhibitors on the show floor. This will be divided into four zones: Packaging Innovations, Empack (a platform for the 'next big things' in packing and filling equipment), Contract Pack & Fulfilment (outsourcing services, from packing to logistics), and a new Foodservice area coordinated with the Foodservice Packaging Association (FPA).
Three themed conference stages – Circular Economy, Innovation & Design, and Supply Chain – will play host to presentations and debates that will enable attendees to hear insights on sustainability, innovation, and supply chain efficiency. Specific sessions include those by Linda Crichton MBE, packaging producer responsibility team leader at Defra, Margaret Bates, managing director of OPRL, and panel discussions hosted by the BCMPA, OPRL, The FPA, and Rethink Packaging.
The Circular Economy stage will also see a new feature launch – the inaugural 'Future Trailblazer of Packaging' feature, which will highlight individuals that are going 'above and beyond to shape the future of packaging'. Held in partnership with IOM3 and Mercury Search & Selection, those individuals highlighted will demonstrate unique perspectives on how they are driving sustainable change in the industry.
'Packaging Innovations is an invaluable forum for brands and creatives looking to discover new ideas and inspiration, whether in the form of a new format, process or cutting-edge material,' said Renan Joel, managing director, packaging at Easyfairs. 'As this year's show takes place at a crucial time for the industry, when every business is faced with pressure to become more sustainable, while also dealing with inflation and the cost of living, we're expecting it to be our biggest and most important show ever.'
Among the companies exhibiting will be Filtrona Tapes, which has just re-branded from Essentra Tapes. It will be showcasing its eco-friendly Rippatape Halo product, targeted at the ecommerce packaging market.
'An eco-revolution is happening on our doorsteps. But how do join the dots between seemingly disparate customer demands, sustainability and value?' asks Filtrona head of marketing & development, Ian Beresford. 'That's what we'll be looking to articulate on stand P72 across the two-day event.'