Actega appoints GM and predicts EcoLeaf success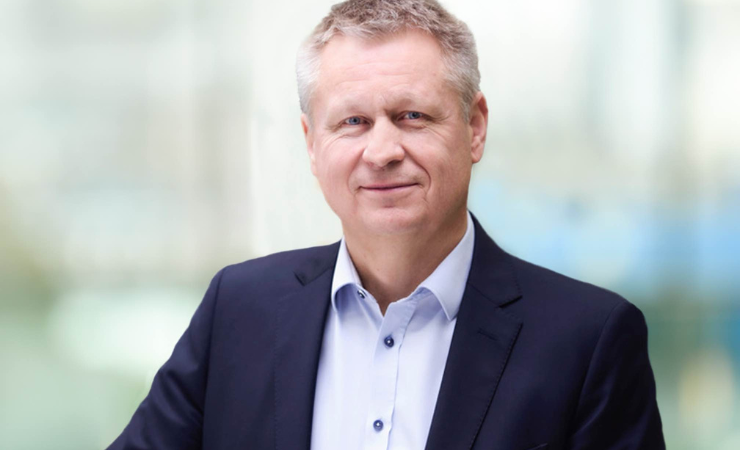 Harald Jasper has been a key player in developing EcoLeaf technology
Harald Jasper has been appointed general manager of Actega Metal Print, with the company expecting market acceleration of its EcoLeaf sustainable metallization technology to follow.
EcoLeaf is a foil-less decoration process for metallic label and packaging embellishments, which Actega claims will reduce the carbon footprint by more than 50% compared to other cold and hot foil processes. In addition, Actega says the 'unique' metallization process can also positively impact costs and production times without compromising quality. The combination of these benefits leads Actega to describe EcoLeaf as 'potentially transformative technology for the industry'. It is based on the Landa Metallography technology that Actega parent Altana purchased from Landa in 2017.
Having been picked up by brands and printers across Europe in 2022, with many already reportedly incorporating EcoLeaf into their production facilities, the business predicts further success in 2023, with Mr Jasper's industry experience, vision and strategies set to build upon the innovative approaches to advancing EcoLeaf's success established by former Heidelberg executive Stephan Plenz. Mr Plenz's 'outside-in' look at the process has been described as 'invaluable' in delivering significant product and cost improvements, according to the company.
In 2023, Actega is planning on working on trials for EcoLeaf's use for decorating shrink sleeves, in-mold labels and tube laminates, and said that by exploring a wide-ranging variety of applications, it aims to bring the benefits of the technology to as many businesses and printed products as possible in the future.
Paolo Grasso, sales director for EcoLeaf at Actega, said that the progress made in 2022 was something to be proud of, adding, 'Some of the most significant developments on the road to EcoLeaf's market adoption were the announcement of our first digital partner, Springfield Solutions, and our first OEM partner, AB Graphic International. In addition to these significant and valuable collaborations helping us drive the conversion to sustainable metallization forward, numerous other forward-thinking companies committed to orders and installed EcoLeaf units in 2022.'
'We are excited to maintain this positive outlook in 2023 with new management driving the company forward. We are confident that EcoLeaf's market adoption will, once again, increase next year and the entire Actega Metal Print team is fully committed to making this happen. Being able to see the many benefits of this ground-breaking technology continue to deliver results for our customers, brands, and the wider industry is what drives us, and we are sure many more will benefit from embracing EcoLeaf technology in 2023.'
Mr Jasper was a founding member and a key player in developing EcoLeaf at Actega Metal Print, and Thorsten Kröller, Actega chairman, said his 'unrivalled' understanding of the market and customers' needs promises strong success for the company going forward.