Comexi slitter installed in Sweden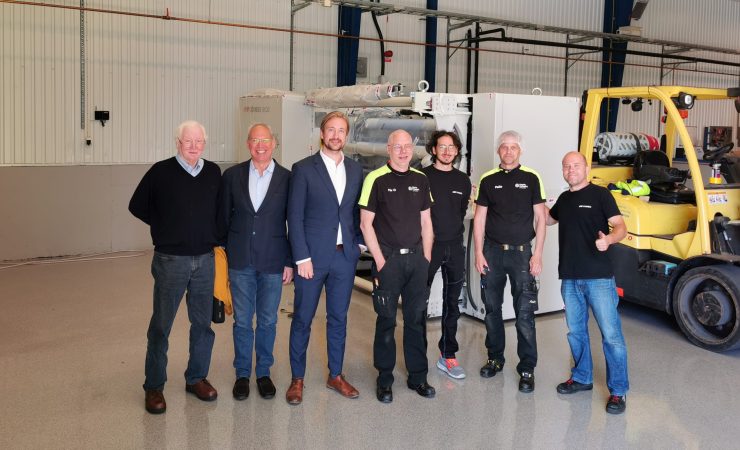 The Team at AR Packaging have utilised Comexi equipment for three decades
Swedish company AR Packaging Halmstad has installed a new Comexi S1 DS slitting machine as it looks to increase its productivity whilst maintaining 'the highest standard of quality.'
The packaging converter has a longstanding relationship with Comexi, having ordered its first piece of equipment from the Spanish manufacturer nearly 30 years ago.
Ramon Jonama, Comexi area manager, addressed this very point.' We are very pleased to expand our relationship to with AR Packaging Halmstad, a company which has relied on Comexi's technology for many years,' he said. 'This new agreement between the two companies demonstrates that Comexi has the technical solutions which our clients need to advance regarding their day-to-day life and market consolidation.
'The Comexi slitter will allow AR Packaging Halmstad to increase its productivity with the highest standard of quality. The Comexi S1 DS is the perfect slitter-rewinder for large diameter reels jobs. With the fastest acceleration ramps in the market, it can achieve high productivity by rapidly reaching top speed without the loss of quality. This slitter has a separate unwinder that can incorporate various automation systems such as knife and core positioning, automatic handling, reel pushers or autotapping to help operators during job changes, especially when several slits have to be made. Among other options, the S1 DS is also capable of incorporating end-of-line automation, from reel handling to palletising, including reel weighing, labelling, and bagging.'
AR Packaging Halmstad was founded in 1929 by Erik Akerlund and Ruben Rausing. Today the company's flexible packaging division is a leading provider of packaging solutions for food and consumer goods, beauty and cosmetics, confectionery, food services, tobacco, as well as pharmaceutical and medical.