Catapult springs for three more Nilpeter presses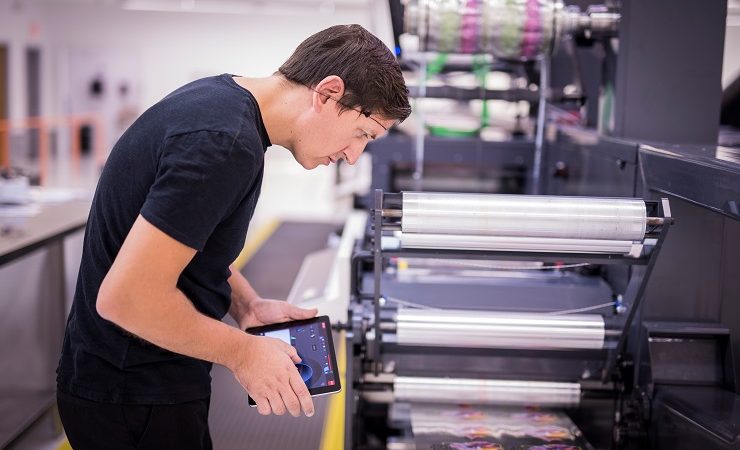 Catapult, the Orlando, Florida- based packaging provider, has purchased three new 9-colour FA-17 presses taking its total number of Nilpeter presses to 7, since 2018. 
Ambitious expansion plans are already in motion for the Florida-based company, with a new, modern 100.000 sq. ft. facility going up next door, built around Catapult's employees with in-house coffee and panini bars, and of course, room for a plethora of new Nilpeter presses, both in 17'' web widths, but also venturing into 26''.
"I call our press pool Southwest Airlines – they're all the same, for maximum familiarity and production flexibility. We can print any job, anywhere, on any press. And the technology of the Nilpeter presses allows us to do that – the quality is immense, and they're very easy to train on, simplifying the process for our 66 employees, of which only two had previously worked as print operators,' said Mark Cook, CEO, Catapult Print & Packaging.
Catapult Print & Packaging specialize in pressure sensitive labels, linerless labels, and to a slightly smaller degree, narrow-web film. Three areas with lots of opportunities, where service, price, and lead times matter – food, household, beverage, etc.
They are one of only two printers in the U.S. producing linerless labels, and their capabilities with unsupported film give customers a world of opportunities in enhanced packaging.
'When we set up the business that was our model – we needed the latest technology to ensure, that strategically, if anything changed, we were agile, and could react quickly, while not compromising or losing our ability to compete on price, lead times, and quality. And with everything that's gone on these past few years, and in the current climate, that has been paramount – still being able to quote next-day-delivery, always focusing on our customers' needs. The Nilpeter presses play a huge part in that,' Mr Cook continued.