Kudo appointed as president of Asahi Kasei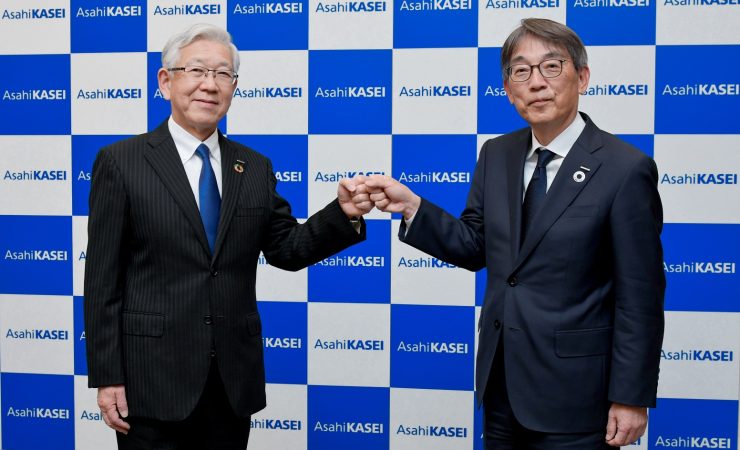 Hideki Kobori (L) is handing the reins to Koshiro Kudo 
Asahi Kasei has appointed Koshiro Kudo as its new president and representative director. Mr Kudo, who took up his position at the end of January, replaced Hideki Kobori, who has become chairman.  
Mr Kudo, 62, was born on the island of Kyushu in southwestern Japan and attended Keio University in Tokyo in March 1982. He has worked for Asahi Kasei ever since graduating, holding various different positions with the company.
As president he will be tasked with continuing 'the successful strategic work' of his predecessor, who has shaped the group since 2016. During his tenure Mr Kobori focused on sustainability, carbon neutrality and biobased production processes, as well as navigating the pandemic. 
The new president will have the opportunity of leading the company into a new century, as Asahi Kasei celebrates its 100th anniversary in May 2022. He will also be looking to lay the foundations for the company to achieve carbon neutrality by 2050, specifically looking to reduce its absolute greenhouse gas emissions by at least 30% before 2030.