Bizerba UK launches label manufacturing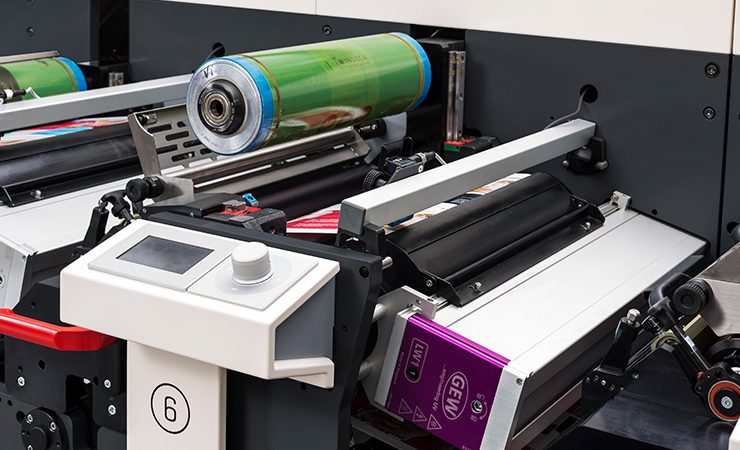 The facility will be the first of its kind in the UK to be equipped with a 10-colour MPS EFA 530 printing press with full LED drying capability
Bizerba UK is to open a brand-new, state-of-the-art building and label manufacturing facility in Milton Keynes.
Bizerba UK is Germany-based Bizerba SE & Co's subsidiary in the country, which was established in 1983. Bizerba UK provides specialist industrial weighing and labelling options for UK customers across multiple industries, including logistics, retail and food. The company's new label manufacturing facility will guarantee 'world-leading' label supply to its current UK customers, whilst also allowing Bizerba UK to further expand and support new areas of business.
Whilst Bizerba already operates a fleet of 13 MPS flexo presses across Europe, the new facility will be the first of its kind in the UK to be equipped with a 10-colour MPS EFA 530 printing press with full UV LED curing, from GEW.
This highly-efficient, fully automated EFA 530 flexo press is outfitted to print wraparound labels, pressure-sensitive labels and linerless labels. The press is said to be capable of creating photorealistic images with rich detail, smooth gradients, and accurate colour representation, 'giving Bizerba UK's customers the ability to communicate vital product information in crystal clear quality,' according to the company.
Morag Ash, head of labels at Bizerba UK, said, 'We were looking for a press with improved performance and technology, which would enable the business to have minimal make-ready times and improve overall productivity. Considering all the options and our existing relationship with MPS since 2001 which has been excellent over the years, choosing the latest EFA 530 LED press was an easy decision.
'MPS flexo presses have proven outstanding performance plus the added advantage of being servo- driven. They also have an innovative concept on how to control printing and web tension separately which allows improved printing results. Overall, MPS provides very high reliability, maximum automation and high-quality service.'
Bizerba's CleanCut linerless labels are noted as being of particular benefit to its UK's customers and their CSR/environmental initiatives, as the company operates a linerless label printing process that is 'as efficient as possible'. The company has a long-standing philosophy to add as much efficiency as possible to its mechanical processes. In this regard, linerless labels are manufactured via a comparatively eco-friendly, sustainable process. Further, linerless labelling is said to maximise the amount of information that can be printed on its labels, with reels that weigh less due to lack of backing paper or liner. This means a reduction in waste, requiring less storage space, and fewer printing press changeovers, culminating in maximum efficiency.
The company stated, 'As a result, Bizerba UK expects the new label manufacturing facility will prove capable of generating the finest linerless labels for its industry, trade, and logistics customers anywhere in the world.'