University Real Jobs scheme receives donation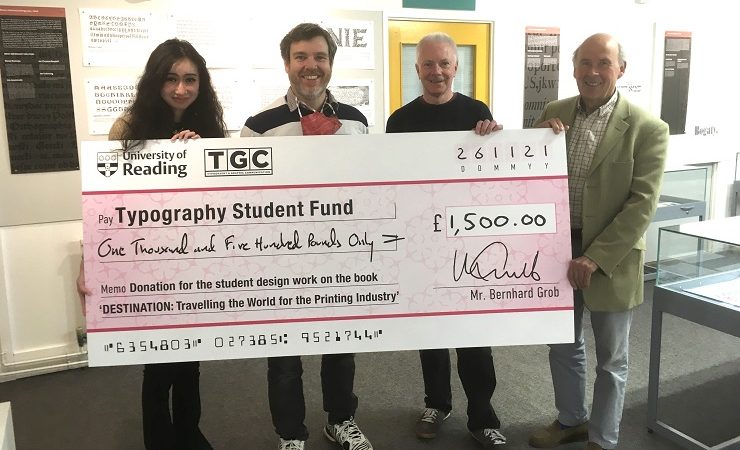 The University of Reading's Department of Typography & Graphic Communication, has received the first cheque raised from donations made for Bernhard Grob's book, Travelling the World for the Printing Industry.
The book is based on travel journals the author has written over 30 years, visiting 60 countries on all continents. The articles include technical aspects of his business during this time, with the main focus on flexographic printing used by label, packaging and commercial security printers. Further articles cover historical, political, social and cultural aspects, besides personal experiences and memories.
Author of the book, Mr Grob said, 'It is with great pleasure to inform you that a first cheque has been presented, on behalf of all the donors who so generously contributed to my chosen cause of supporting young people in our industry.
'The fund supports students in their professional development during their time on our BA Graphic Communication programme, which is ranked second in the UK for overall student satisfaction (NSS 2021). I would like to thanks all the donors for sponsoring young students and I do hope that you enjoyed reading the book.'