Double Nilpeter buy for FineLine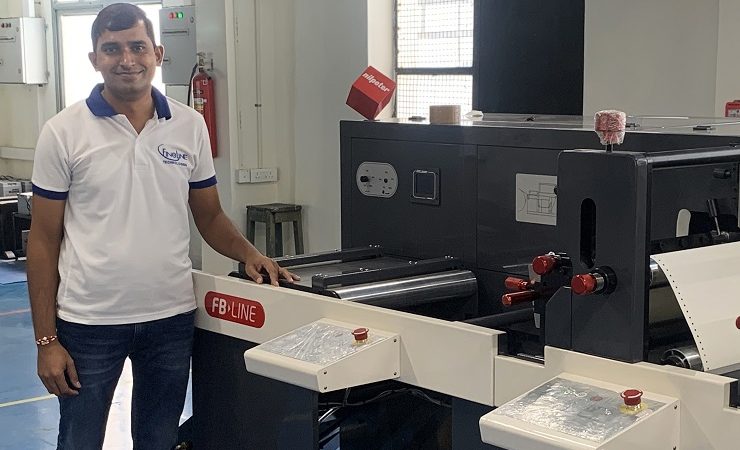 General manager of FineLine Technologies India, Avinash Kumar, with the new Nilpeter FB-Line
FineLine Technologies, headquartered in Georgia, USA, has acquired two Nilpeter FB-350 flexo presses for the company's facilities in Durban, South Africa, and New Delhi, India.
Designed to deliver maximum flexibility at an affordable price, the FB-350 can be customised with innovative automation features according to requirements, and combined with value-added features such as lamination, cold foil, hot foil, gravure, and screen printing.
'Having already owned two Nilpeter presses through the years, it was a simple choice to keep our next two presses in their stable,' said Dudley Cherry, vice president & general manager of Traderplus, a division of FineLine Technologies.
'FineLine definitely did their due diligence, from Dudley Cherry here in South Africa to COO Kyle Sundaram in the USA and India, but at the end of the day, our close working relationship and the quality of our presses sealed the deal,' said Del Wiggill, CSM machine sales.
FineLine has continued to grow its customer base by supporting their business needs. With over 245 retail customers across the globe, FineLine prints in excess of 6 billion units each year.