Netpack chooses Nilpeter FA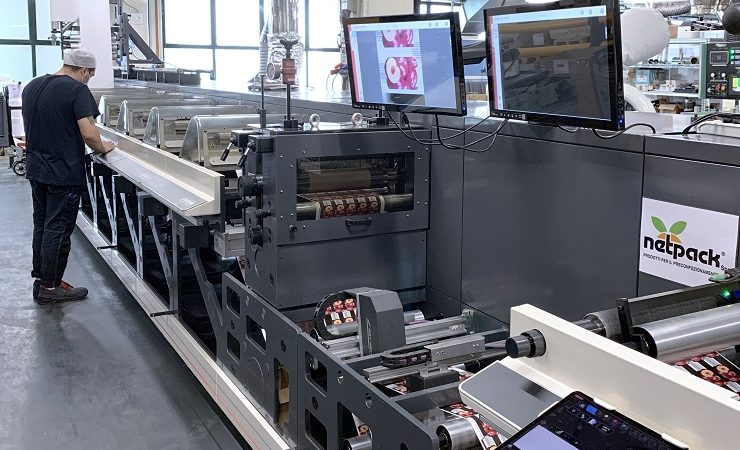 Part of the Sorma Group, Netpack has acquired a Nilpeter FA-Line for its facility in Cesena, northern Italy, leading a lean process revolution at the company reducing material and time wastage.
'The new press has considerably exceeded our expectations. We have introduced a lean process for job-change, which has resulted in a remarkable reduction of waste and time spent. The new generation UV-lamp has added efficiency and reduced our power consumption, limiting emissions, which is part of our company policy,' said Giorgini Mariano, production manager of Netpack Italy.
'The operators working on our new FA-Line have really appreciated the reduction of moving parts, the need for cleaning, and all the lightweight components, so our printers are quite excited. Only a few weeks after commissioning we are running at production speeds double that of our Nilpeter FB-3300 and FA-3300,' he concluded.
Built around the modern print operator, with an intuitive user-interface and fully mobile print controls, the Nilpeter FA-Line provides a maximum level of stability, the tightest register tolerance, and excellent printing results on multiple substrates: All normal self-adhesive materials, including flexible packaging films, polymer films, metallic films, and paper. The FA features Nilpeter's lightweight, easy-load sleeves for reduced setup times, easy handling, increased production speeds, higher printing quality, and impressive durability, not to mention a lower cost per label.