Color Label invests in refurbished FA-2500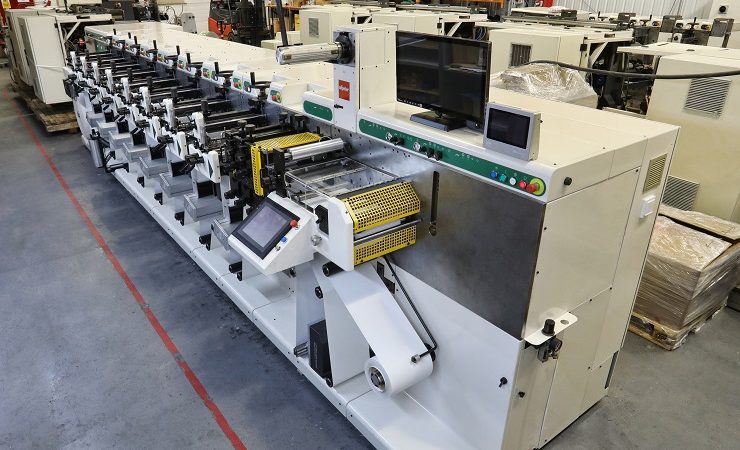 Danish printer, Color Label, has made a sustainable choice in its press investment programme by acquiring a fully refurbished, pre-owned Nilpeter FA-2500.
The company already owns of no less than 10 Nilpeter presses. 'I've said it before, and I'll say it again – for us, Nilpeter is the Mercedes of flexo label printing presses, and we have never considered investing in anything else,' said Erik Grønning, CEO & owner of Color Label.
Nilpeter's pre-owned program is a part of a strategic objective to create sustainable initiatives. Pre-owned printing presses are often traded in as part of a new purchasing decision. The presses are then fully refurbished to improve the condition and lifetime, providing many years of stabile press performance to a new owner.
The newly refurbished 8-colour UV FA-2500 installed at Color Label is the second of its kind to land on the production floor in Aarhus, Denmark. The press software has been upgraded considerably and all vital mechanical parts and electrical components controlled and/or changed. Cosmetically, all panels and covers have been treated and received a powder coating to factory standards.
'With the purchase of our second newly refurbished FA-2500, we now have a total of ten Nilpeter presses on the factory floor, ranging from 10 to 16 inches. And this one looks and feels brand new. They've really done an outstanding job on the refurbishment.
'The newly refurbished FA-2500 fits right in. We know it's reliable, and it's a sustainable choice that allows us to reuse existing tooling, and continue producing green and cost-effective linerless labels. All jobs can be run on all machines, enabling us to always deliver on time, which is in our DNA,' Mr Grønning concluded