Chromatic Labels brings Nilpeter FA-26 into new facility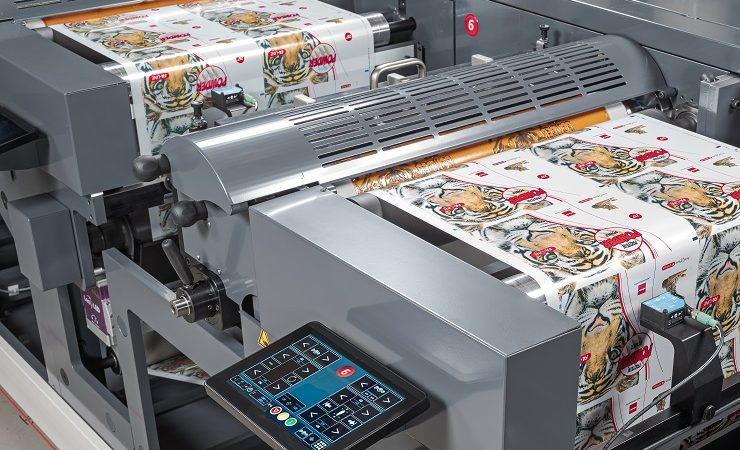 Coinciding with a move to a new manufacturing facility, Chromatic Labels of Irvine, CA, USA, has acquired an 8-colour Nilpeter FA-26 to improve response times and offer new products.
The FA-26 is the latest and widest flexo press in the Nilpeter range. It is designed to print with water-based and solvent inks, with UV, LED, and E-beam processes – in any combination.
The press is sleeve-based, both for anilox and plate rollers, with a closed ink chamber system. This construction, combined with the new landscape design, ensures high-quality printing and production performance.
'We are very excited with the purchase of this new state-of-the-art, mid-web flexographic press, which is scheduled to be up-and-running by the end of August,' said Mark Gaw, vice-president & general manager, Chromatic Labels.
'The FA-26 will enable us to improve our response times on existing business as well as offer new solutions. The purchase of the new equipment required more space, so we have moved into an impressive, new 35,000sqft manufacturing facility half a mile from our previous location,' Mr Gaw added.
'We appreciate our long relationships with all of our customers and suppliers and expect these relationships to improve, as we have better resources to support everyone,' he concluded
Chromatic Labels is headquartered in Irvine, CA, and is a custom flexible packaging and pressure-sensitive labels manufacturer. Chromatic serves small-to-medium sized companies in the nutraceutical, cosmetic, food & beverage, and pharmaceutical industries.