MPS EFA 430 bought by Alu-Lids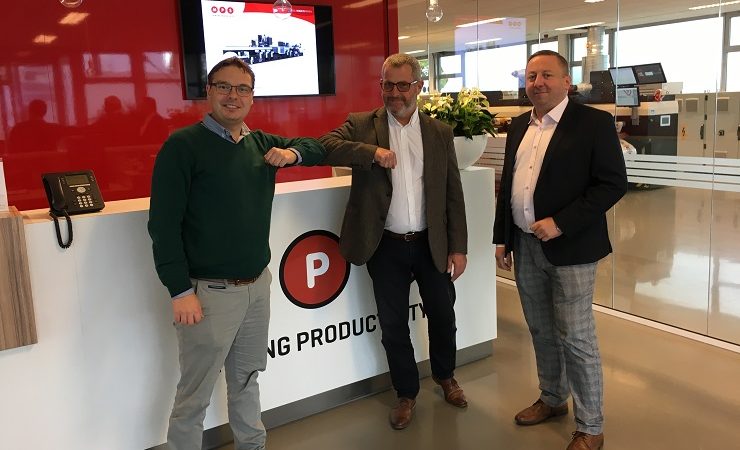 Anton Zhukov, MPS regional sales director, with Marcin Kołatko, Tomasz Naglik from Reprograf-Grafikus
Alu-Lids, provider of aluminium lids for cosmetic companies in Poland, has purchased a fully automated MPS EFA 430 press to increase production, turnaround time, and quality control.
'We are a one-stop service,' said Dawid Kamiński, Alu-Lids CEO.'To guarantee shorter lead times, faster delivery and better quality control, a high-end printing press was essential. The MPS flexo press was the best choice as an addition to our production plant to increase capacity.'
Also purchased was the MPS Performance Program to ensure long-term efficiencies and productivity from their press and operators.
'By owning an MPS press with their Performance Program, the control, monitoring, management, and improvement of printing production is in our hands, with ongoing support from MPS,' added Mr Kamiński. 'With the MPS patented technologies, we will experience higher productivity and efficiency with less commissioning and reduced risks. We are excited about installing our new MPS press and the benefits it will bring to our production!'