Change in management at Polywest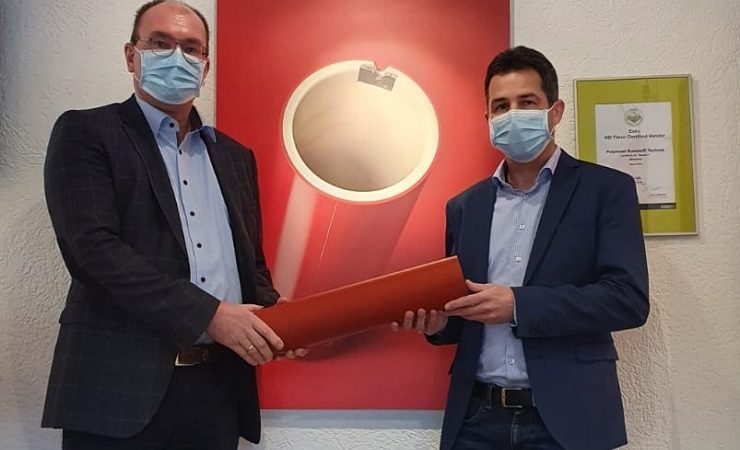 Jörg Saueressig (l) and Michael Kockentiedt
Michael Kockentiedt has taken the lead at Polywest after Jörg Saueressig left the company on 31 December, 2020 when his contract expired.
In May 2008, Mr Saueressig Beame Polywest managing partner and made it one of the global market leaders in the field of sleeve and adapter solutions for flexographic printing. As part of the succession plan, Mr Saueressig sold the company to Quartum Kapital GmbH in April 2019 in order to ensure the long-term development and continuation of the company.
Mr Kockentiedt, who has supported Mr Saueressig as 2nd managing director at Polywest since the beginning of 2015, now continues as sole managing director, accompanied by a management team that supports him in the various business areas. Mr Kockentiedt has been active in the industry for almost a quarter of a century and also knows the market competitors very well from previous activities.