Freedom for Vianord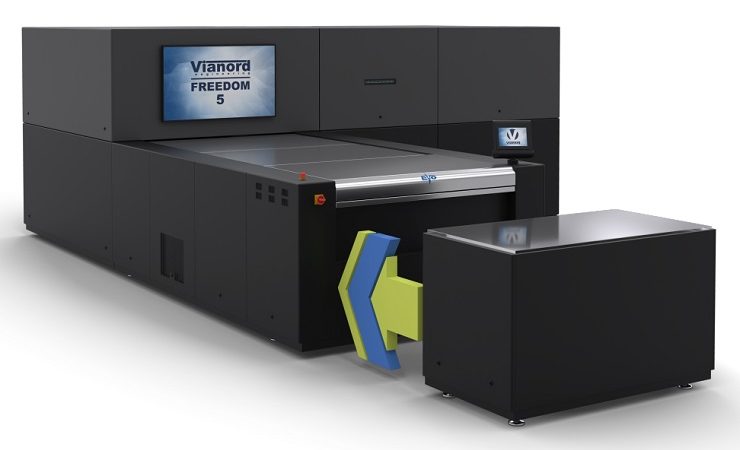 Vianord Engineering supplier of flexographic plate-making systems for conventional and digital plates, has launched the new Vianord Freedom 5 fully automated flexo platemaking system.
According to the company, Vianord Freedom 5 enables users to quickly expand their capacity and ensures profitable operation with, low maintenance costs and very high degree of reliability.
Riccardo de Caria, president of Vianord Engineering said, 'The Vianord Freedom 5 offers converters and repro houses the opportunity to respond flexibly to changing capacity requirements and to quickly expand their platemaking capabilities with a reliable system which can count on the experience built on more than 100 installations of Easy-to-Plate systems.'
The new plate processor is coupled with fourteen dryer-drawers, two independent light finishing sections and eighteen stacker positions for ready-to-print plates.
Vianord Freedom 5 can deliver up to seven thin flexible-packaging ready-to-print flexo plates every hour; which translates to 56 finished plates every production shift, of eight hours.