Print Control Wizard update focussed on corrugated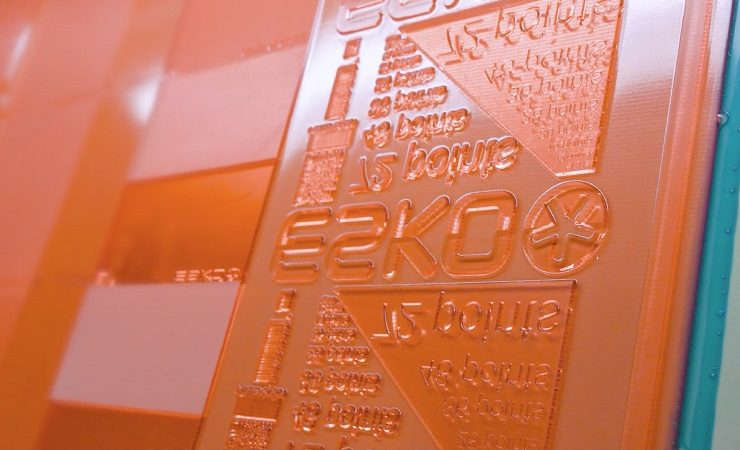 Esko's latest update to Print Control Wizard 20.1 is aimed at giving corrugated converters quicker plate production, improved graphic performance at a reduced cost.
This new version of the software uses all critical print parameters and variables – imaging resolution, exposure settings, plate, substrate, anilox, press type and inks – to simplify the flexo platemaking process for post print corrugated packaging production. Print Control Wizard standardizes the generation of microcells in the highlight areas of the plate.
'Operators utilise an intuitive wizard-style user interface that unlocks powerful functionality to quickly and easily create premium flexo plates,' said Robert Bruce, RIP & screening product manager with Esko. 'The Corrugated Crystal Screens address the problems associated with recycled board liners, giving corrugated post print converters the opportunity to improve print quality or if print quality is not a goal, reduce ink costs. The screens can be imaged using our latest CDI Optics 100 technology, allowing plates to be made at 10m2 per/hr. Utilising the Crystal XPS brings a new level of plate quality and consistency for the corrugated market," he said. "This is obviously a win for both trade shops and corrugated post print converters.'
A beta testing partner of Esko, Contact Originators Group in Dukinfield, Manchester, UK, was the first flexo platemaking company in the UK to have gained Esko HD Flexo accreditation in the corrugated industry.
Les Jones, print innovation manager at Contact Originators, said, 'What we've seen with Print Control Wizard is that plates are now more consistent, and we can produce them more quickly, which is great for a busy pre-press environment like ours. However, it's the benefits to our printer customers – and their customers, the brands – that really makes the software stand out.'
'We are seeing more colour density for less ink laydown on low grammage substrate, while printers are reporting they are achieving improved final print results in less time, with associated improvements in material and ink waste – a real bonus in today's cost and sustainability focused industry.'
'We estimate that Print Control Wizard is enabling our customers to save up to 20% on ink formulation too,' added Mr Jones. 'Working in partnership with them, we are seeing more precision on each job enabling less rework or waste, and using Print Control Wizard they can print solids, tone and test work from a single plate. In real terms, this means they're making savings on the number of plates used, as well as reducing set up times and ink consumption.'