Dornscheidt leaves Messe Düsseldorf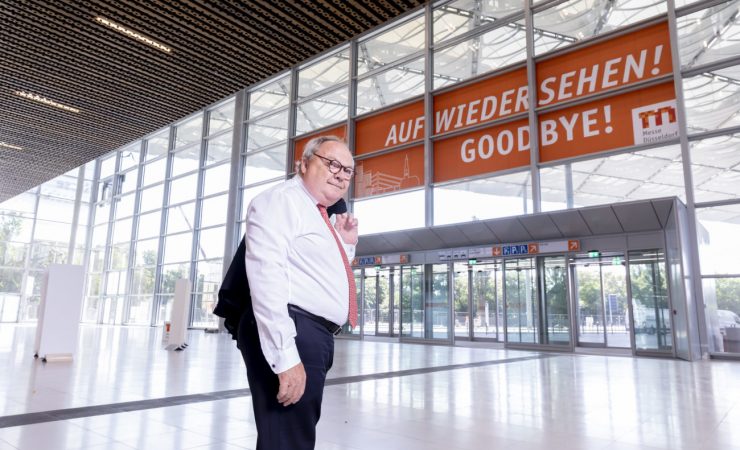 Mr Dornscheidt has spent the past 17 years in as CEO of the German trade fair organiser
Werner Dornscheidt is stepping down as president and CEO of Messe Düsseldorf, organiser of both drupa and Interpack, after 37 years with the company.
Mr Dornscheidt, whose last day will be 30 June, has spent the past 17 years in his current role. 'Trade fairs are my life,' he said. 'What we have built up together with my team over all those years benefits the company today. While conditions are difficult at present, it is comforting to know that 'my' company is in good hands. The team is already busy working on a re-start and developing further digital add-ons so that Messe Düsseldorf will also remain the successful, reputable company in future that it is today. I have made my contribution.'
Replacing the outgoing CEO is Wolfram Diener, who has been the company's managing director operative business since 2018. He will become CEO from 1 July. 'I am delighted at the trust placed in me. We can perfectly build on Werner Dornscheidt's achievements and jointly rise to the challenges ahead,' Mr Diener said. 'Here in Düsseldorf we boast an inimitable brand profile that can be made even more successful through the drivers that are internationalisation and digitalisation; and what's just as important: a powerful team.'
Despite the current Coronavirus outbreak, Mr Dornscheidt leaves Messe Dusseldorf in a strong financial position. The company closed the last full business year under his leadership with a sales increase of 28.7% to €378.5 million. During his time at the helm the company has grown from having 65 foreign representatives for 104 countries, to 77 foreign representations looking after 141 countries and the share of foreign exhibitors in Düsseldorf also rose from 58% to 73.4%.