Indian printer invests in Automation Engine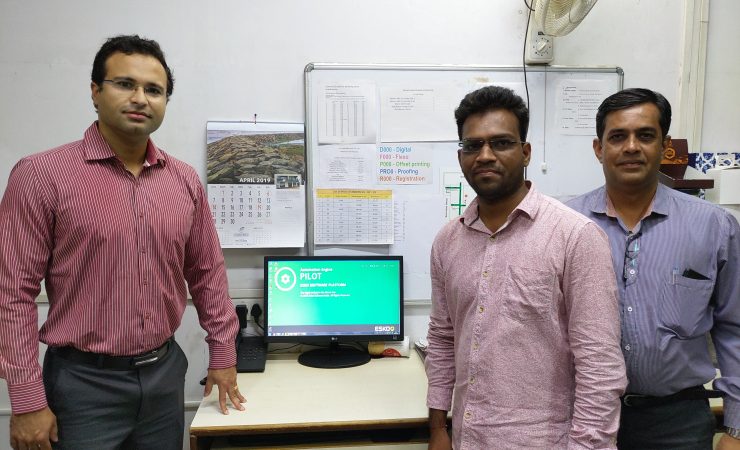 Denver Annunciation, of Janus International (left) with the company's Esko initiation team
Mumbai-based label printer and converter Janus International has invested in an Esko Automation Engine as part of a drive to reduce pressure on margins and improve overall efficiencies.
Janus, a longtime user of Esko DeskPack and Esko Flexo Tools for label production, uses a combination of flexographic, offset and digital printing to produce labels for the alcoholic beverage sector.
'As a tool, Esko Automation Engine is extremely modular and flexible, so as the business grew we added more modules to make our system more robust,' said Janus director Denver Annunciation. 'Over the years this has been a journey of continually enhancing automation levels in our system.'
The Automation Engine automatically adjusts and corrects for any quality or accuracy issues that arise during pre-flight, eliminating the need for operator intervention.
'With this enhanced workflow, whatever is routine for the business can be automated,' explained Mr Annunciation. 'For example, trapping and text correction, to name just a couple of critical processes – that's how powerful this tool is. In the current print market environment, the volume of unique artwork is rising and the complexity is increasing too. Additionally, there is an upswing in the cost of raw materials and competition is heating up. Introducing Esko Automation Engine adds an extra dimension to the service we can offer our customers, and brings much-needed efficiency gains, which in turn reduces the pressure on our margins.'