Hat-trick of Bobst installations at Coveris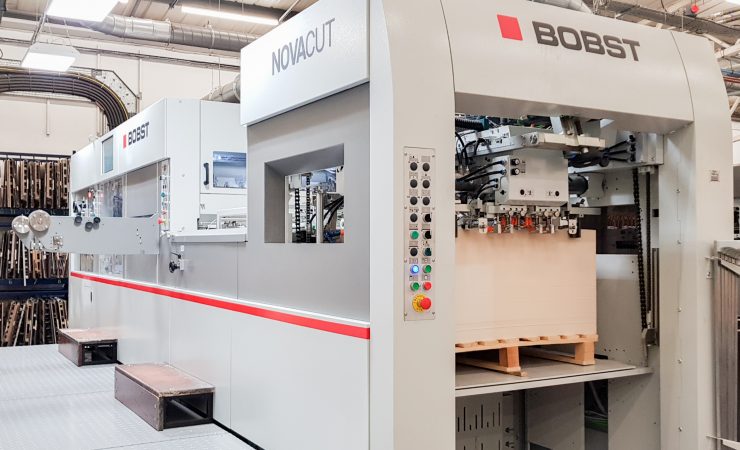 Bobst Novacut 106 E die-cutter
Coveris has taken delivery of a new Novacut 106 E and has made a further two machine orders on the back of the die-cutter's success at its Wisbech site.
Alongside the Novacut 106 E, Coveris has signed a deal to install a Expercut 106 LER and Visionfold 110 A2.
Trevor Storr, site manager at Coveris Wisbech, said, 'We have an excellent strategic relationship with BOBST investing in a number of Bobst machines already. Having evaluated the options available to us, we opted for the performance we know and can count on. We consider Bobst a trusted name. These investments will drive our efficiency along the processing line, meaning we can continue to deliver innovative packaging solutions in volume to our customers and maintain the consistent quality that our customers have come to expect from us. With changeover time decreased by 50% using the Novacut 106 E die-cutter, our net output has increased significantly, whilst maintaining the overall quality of our products.'
The investment in the die-cutter is part of a long-term strategy to support business' expansion, whilst ensuring quality and turnaround requirements of customers are exceeded. The machine offers the ability to die-cut all types of products and materials in one. Capable of producing between 7–9million sheets per year depending on substrate and average run length, it delivers high precision cutting whilst minimising the need for manual intervention; changeover time has been cut by approximately 50% when compared to the company's previous Bobst machines, an SP102 E and SP102 CER, resulting in an increase in output based on the varied work mix at the site.