Westpak invests in Comexi laminator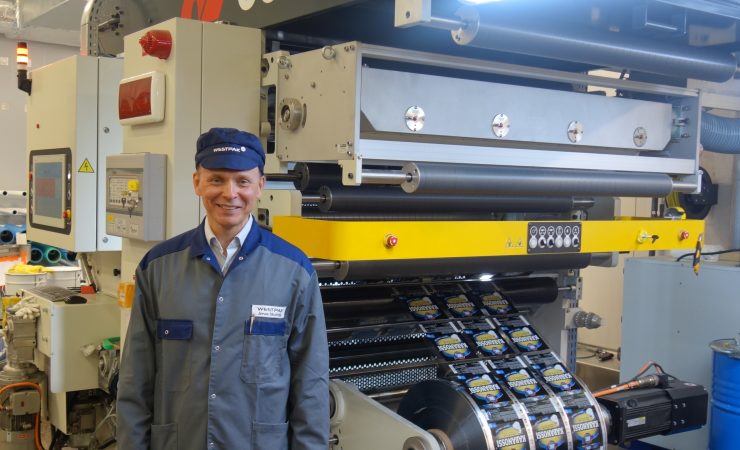 Jonas Skuthälla with his new machinery
Westpak, a Finnish supplier of laminated flexible packaging for the food industry, has installed a Comexi ML2 laminator at its production facility in Säkylä.
The ML2 has been designed to be both highly productive and versatile and is intended to build on the success of Comexi's popular Dual model, which it replaces. It is one of the first of the new Comexi laminators to be fitted with Vetaphone Corona technology.  
'We needed a machine that was quick and easy to make-ready to facilitate the frequent job changes necessary to supply our local markets,' said managing director Jonas Skuthälla. 'The Comexi offered the flexibility we needed to use different adhesives, was a proven design, and offered us a degree of future-proofing as demands change in the industry.'
Capable of running solvent, water-based, or solvent free adhesives, the ML2 has a maximum web width of 1530mm and is capable of operating at 450m/min. It offers cold seal, heat seal, ink, matt and gloss varnish, as well as all kinds of in register applications.
Westpak employs 70 people, in a 4500sqm facility, where it operates two CI flexo presses, two laminators, four slitter/rewinders, a laser perforation unit as well as a digital press.