Contact make second Esko purchase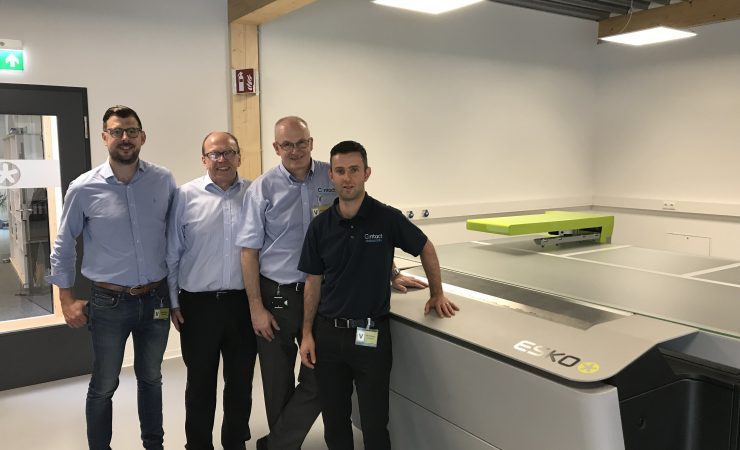 (L-R) Esko's James Mason and Peter Hargreaves alongside Neil Jones and Nick Mitchell from Contract Originators
Contact Originators has invested in a second Crystal XPS plate exposure solution from Esko.
Repro-house Contact, based in Stockport, first purchased the digital screening solution in December of 2017.
The XPS Crystal 5080 combines UV LED main and back exposure of flexographic plates, therefore avoiding warm up time and emitting consistent radiation to deliver highly consistent plates, for every digital plate type.
'We are totally focussed at Contact on removing complexity through automation to benefit both our customers and our business operations,' said general manager Nick Mitchell. 'Our plate room is now at world class standards and the technology support from Esko has been second to none. We were delighted with our initial investment in XPS technology and this second investment commitment is testament to the plate quality and consistency we've experienced so far.'
In addition to the XPS Crystal investment, the company has also signed a deal to secure a Crystal CDI 5080 offering Contact the perfect, consolidated flexo platemaking workflow. The CDI and XPS combination enables the company to further reduce manual steps in the plate room, reduce plate waste and minimise operator time.