Open day to focus on press advancements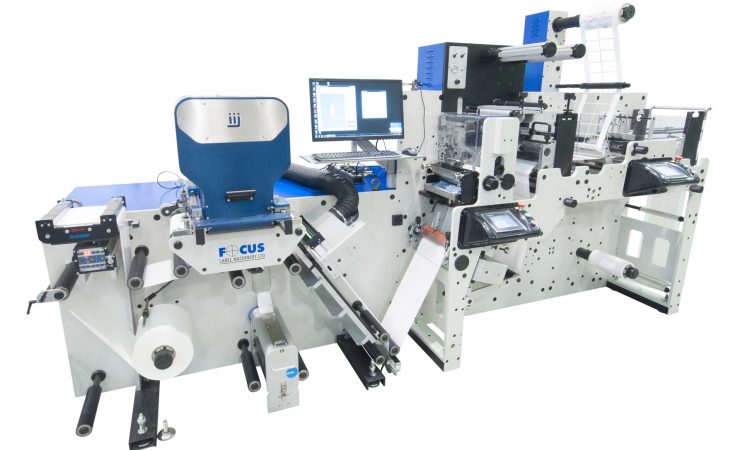 The Focus dFlex is a digital label printing machine
Focus Label Machinery is set to host an open day at its headquarters in Bingham, Nottinghamshire. To be held over two days, 26–27 March, the event will showcase the company's latest digital and flexographic presses and will concentrate on digital inkjet technology, UV LED curing, peel and reveal label production and waste matrix handling.
Together with partners Phoseon Technology and Industrial Inkjet, Focus will highlight advances in LED flexo/inkjet hybrid solutions, with live demonstrations running throughout the course of the two days. Equipment on show will include the eFlex and Proflex servo flexo models, the dFlex Hi-Q digital hybrid model, the FS330 slitter/rewinder die-cutter, Platemate video platemounter, Flexosonic anilox cleaner and a reel-lifter. In addition, visitors will be able to see the WasteTech 80 matrix handling system from Lundberg Tech, designed to capture, cut and collect waste matrix and edge-trim waste.
Also on hand to give expert advice will be leading industry suppliers: RotoMetrics, Herma, Cheshire Anilox Technology, Flint Group, Flexo Concepts, Hybrid Software, Meech, Business Asset Finance, as well as event partners Phoseon Technology, Lundberg Tech and Industrial Inkjet.