EFIA breakfast meeting tackles packaging waste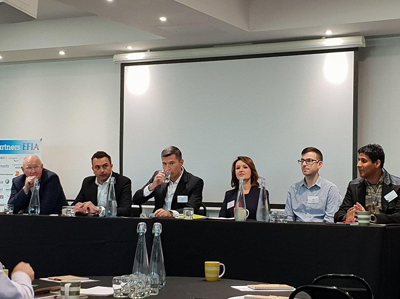 The event was held to discuss sustainability challenges
The European Flexographic Industry Association (EFIA) held its inaugural breakfast meeting at the Hotel Football, Manchester on Friday, 28  September to discuss sustainability challenges facing the flexographic industry.
The event was attended by over 70 delegates from across the flexographic industry, with representation from trade media.  
Debbie Waldron-Hoines, EFIA consultant CEO, commented, 'Through much healthy debate, the general consensus amongst delegates was that targeting packaging for change is acceptable if supported by consumer education.
'The event drew to a close with the conclusion that the sector must do more to collaborate, innovate, legislate and educate to ensure the flexographic printing industry continues to keep up with social and market trends in relation to sustainability.'
Read more in the next issue of FlexoTech.