Product experts discuss flexo printing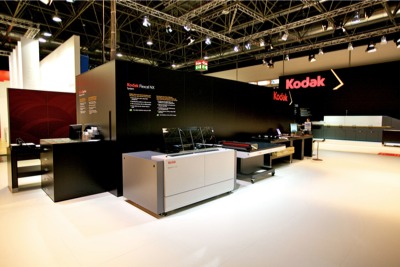 Kodak has scheduled two webinars in an attempt to help flexographic printing operations deliver high-quality results and enhance shelf impact.
The webinar series, 'Do More with Less: Innovative Technologies Drive Efficiency and Impact in Flexo Printing', is scheduled for Wednesday, March 6 and Tuesday, March 12. It will provide attendees with key insights about how they can do more for their business and clients with the help of Kodak's latest technologies. 
The first webinar 'Do More With Less: Flexible Automation for the Flexo Workflow' on March 6 at 3 pm will be led byMichael Tedesco, worldwide product manager, packaging workflow and Michael Bialko, worldwide product development, product specialist and evangelist. They will detail how pre-press workflow automation has revolutionised commercial printing and discuss how it will benefit the packaging world. 
A live demo will showcase the next generation automation capabilities of the Prinergy Powerpack workflow. Mr Bialko commented, 'By increasing workflow automation, packaging printers can increase job volume without adding headcount, improve production efficiencies and drive down prepress costs.'
Paul Lancelle, senior business development manager, packaging technical applications, and Emma Schlotthauer, marketing manager, packaging solutions, will present the second seminar 'Do More With 4: Expanded Gamut Printing for Flexo' on March 12 at 2 pm. They will discuss how the Flexcel NX System can deliver a wider colour gamut than previously possible with flexo printing thanks to high definition flexo plate technology. Also outlined will be the stability, graphics quality and on-press performance possible.