Partnership pushes the boundaries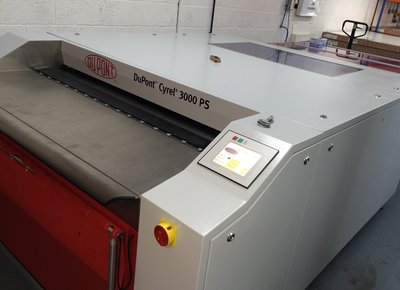 Waldo has recently installed the first DuPont Cyrel 3000 PS processor in the UK
Waldo has announced that its repro supplier relationship with Clifton Packaging will be further enhanced after Clifton's recent installation of an Evo XG8 press from Flexotecnica.
Waldo has recently completed the installation of a DuPont Cyrel 3000 PS and 3000 D/LT; both of these new pieces of equipment complement the DuPont DigiFlow 3000 ETL-n that was installed in February 2012.
The company will be developing Clifton's HD offering further using the alternative hybrid dot technology from the DigiFlow system in conjunction with the latest Esko screening. It was the first UK repro tradeshop to achieve HD Flexo certification from Esko and last year Clifton became an HD Flexo certified printer.
Phil Walmsley, managing director of Waldo, said, 'These are exciting times for Clifton and Waldo. Both companies seem to have kept under the radar but now it is time to show the flexible packaging market what we are all about.'
Shahid Sheikh OBE, managing director of Clifton, said he is keen to push the boundaries of flexo printing to print wide web flexo at 200 lpi and higher. Mr Walmsley continued, 'Business partnerships only succeed if both sides truly work together, to this end I feel that we are an integral part of Shahid's company.'