John Bambery retires from BPIF labels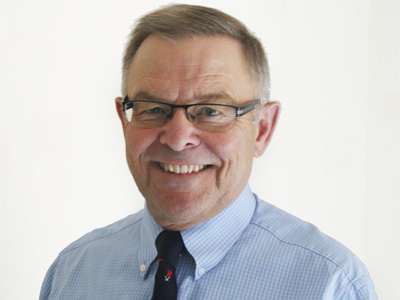 Outgoing chairman John Bambery
After eight years as chairman of BPIF labels, John Bambery has announced that he is retiring. He will be replaced by Graham Backhouse. 
During his time at the organisation, Mr Bambery oversaw an increase in membership and introduced the category of partner membership, which now includes over 30 supplier companies from the sector.
Other achievements during his tenure included the successful launch of the 'Zero Labels 2 Landfill' initiative in partnership with PRISMM Environmental, which now has over 50 companies participating, and the publication of a Good Manufacturing Practice Guide (GMP) on ink migration for the printing of labels and related packaging for the food, drinks and sensitive product sectors. Mr Bambery has also been instrumental in representing the UK label sector at the FINAT National Associations' Board.
A retirement dinner for Mr Bambery is planned for 26 April.
Graham Backhouse has over 37 years of experience within the industry and will be taking BPIF labels to the next stage of its development. Mr Backhouse will be introduced to BPIF labels members at a Konica Minolta open house and seminar at the Marriott in Leicester and Soabar on 27 April.
Coinciding with Mr Backhouse's appointment, Darren Shepherd, who was recently promoted to regional director – north will also be responsible for BPIF labels within his remit. 
Mr Bambery's final duties will be to open the Technical Seminar on 17 May at the Mercuré Daventry Court Hotel, at which Mr Backhouse will formally take over.