Comexi enhances production at Tropic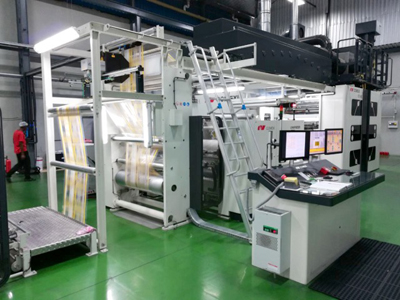 Comexi F2 MB flexographic press
A leading flexible packaging producer in the high-growth African region, Tropic Plastic & Packaging, has installed a Comexi F2 MB flexographic press.
The company has almost 50 years of experience, and has grown to be one of the most modern and well-equipped plastic packaging companies in Southern Africa. Nowadays, the enterprise is well positioned to take advantage of new requirements and developments in the African flexible packaging market, much thanks to its investment, innovation and production strategy developed with Comexi technologies.
Since 2011, the South African enterprise has trusted in Comexi's technologies and works with a variety of solutions such as the Comexi FPLUS flexographic press and Comexi F2 MP press. 
This latest press acquisition is an advanced machine dedicated to short and medium runs that shares the patented FLEXOEfficiency concepts of ergonomics and accessibility of the F2 family. 
Ismail Simjee, Tropic Plastic & Packaging managing director, commented, 'Comexi has helped us gain competitive edge in the Southern African market since partnering up seven years ago and we look forward to continuously growing as a strategic partner in the future.'