Printing in harmony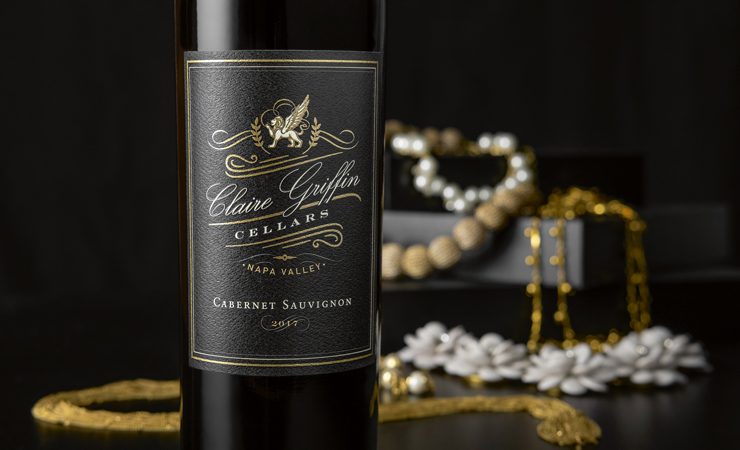 ASL Print FX, based in California's Napa Valley uses a MPS EF SYMJET for many of its winery customers
By definition hybrid printing is no new concept, however, the term today has become short hand for digital/flexo hybrid machines. These are the hybrid configurations most press vendors are pushing, and not without good reason. By Michal Lodej
Using digital printing techniques to add differential features to labels is a perfectly normal production practice, however, it doesn't necessarily mean running two different technologies together inline. There are many options for flexo printers who, if they have the time, can run a job through a separate embellishment unit for some of the attributes that digital can offer.
With comparatively slow production speeds, digital printing and finishing are often regarded as separate processes. With current speeds of some digital technologies improving, it is becoming practical to combine digital printing with traditional print shop equipment to take advantage of inline finishing, cold foil, hot foil and silk screen services in order to enhance and added value to the product label.
Hybrid presses use these technologies inline, utilising the benefits of both technologies, and can even improve the colour gamut limitations of digital. Thanks to their flexibility and ongoing ability to interchange print technologies, printers can produce labels in either flexo or digital, and of course a combination of the two.
Printing with print speeds of up to 120m/min, inkjet technology has become perfectly practical to combine with analogue systems in a single press. A perfect example is adding variable information such as bar codes and sequential numbering onto generic labels or security labelling applications. Another application might be the personalisation of generic labels for an advertising or promotional campaign. Additional opportunities to add value such as like embossing, hot foil, cold foil, over varnishing and spot varnishing are readily available with inline hybrid systems.
Fit for purpose
Whether the investment is appropriate for a business will depend on the structure of the production workflow and the quantity of short run jobs that will benefit from combining printing processes and finishing lines. Some will point out the cost of investing in a hybrid press will be higher, which actually may not be the case. Furthermore a hybrid system provides the option to switch from one technology to another to improve a return on investment.
Customers which have invested in a dFlex from Focus Label Machinery use the press for security bar coding, variable data, personalised labels and general short run printing applications. The advantage and ability to switch to analogue production is a real advantage to maximise production capacity. David Lee, company director, said, 'We recognise that maximised use of the equipment needs to be realised to reach an acceptable return on investment for all levels of business.'
When used correctly, a hybrid press is able to offer added value with high cost efficiency. This means producing highly embellished labels is an attractive prospect for entrepreneurs, marketing managers, brand owners and start-ups. This means, there is a wider profile of customers buying labels printed with hybrid technology. However the decision of an investment is dependent on various requirements.
According to Gallus, those companies which have invested in a Labelfire have done so for a number of reasons such as the benefit of single pass printing, the high inkjet print quality, the ability of processing new applications, variable data printing and personalised labels.
The label market in general, especially the hybrid narrow-web printing market, is fast-changing. Besides the trend to shorter runs, versioning and adding value to the products, there has been another issue discussed for many years; low migration. Narrow-web printers and converters now have the opportunity to produce low migration applications on a hybrid press.
Flexibility
During the last few months, the ability to be flexible was increasingly important to be cost-effective and highly productive with a fast timeto-market capability. A hybrid press, combining digital inkjet and conventional like flexo and screen, is an excellent choice especially in such a fast-changing world as today.
In general, the use of digital printing is increasing across diverse applications. Hybrid press owners are now able to produce a wider range of applications such as folding cartons, flexible packaging applications or even tube laminates, which can all be printed, embellished, and die-cut roll to roll in a single pass.
The Gallus Labelfire is available in two versions: Gallus Labelfire 340 is an eight-colour version and Gallus Labelfire E 340 (CMYK optionally plus digital white) – depending on the requirements of the customer. For applying haptic and metallic foiling effects precisely the Digital Embellishment Unit (DEU) can be integrated into the hybrid narrow web printing press optionally.
Thomas Schweizer said, 'In general, for Gallus it is important to give narrow web printers and converters as much flexibility as possible and with our systems customers have the flexibility to select the best option depending on the respective job requirements.'
MPS Systems (MPS) developed the hybrid EF SYMJET press together with Domino. The press consists of the proven MPS EFS or EFA flexo platform combined with a fully integrated Domino N610i digital inkjet unit, and is available in a 340mm and a 430mm width with speeds up to 75m/min in hybrid mode. This versatile hybrid press is also equipped to run in full flexo or digital mode, but is ideally used to combine the best of both worlds.
Hans Poortinga, manager of MPS' Technology and Expertise Centre, explained, 'The main difference and advantage of a hybrid press is that you can take the best from two technologies. With a standard stand-alone digital press, you can only print regular colours and must complete special finishing offline, such as metallic inks, back side printing (turner bar), glue side printing (delam-relam), die-cutting, slitting and cold foil. On the hybrid press we combine it all inline. But there's still the option to do something offline if it is really complicated.'
Typically, the hybrid EF SYMJET press is used for a combination of flexo printing and variable data printing. The quality and cost efficiency of the flexo part is then combined with the versatility of digital inkjet by printing variable data such as codes, colour or image variety.
Mr Poortinga added, 'From a cost price perspective, with the hybrid press you can choose to run big solids in flexo and the images in digital. This translates into savings on both inkjet ink and flexo plates.'
Staying true
Mark Andy's speaks of 'True Hybrid' printing which it says it delivers with its Digital Series HD. According to the company the Digital Series provides simplicity through its integrated controls throughout the platform, which provides a consistent repeatability. This is a key selling point for the supplier, there is no OEM partnership for the digital then converting side.
The company also claims it delivers the lowest cost of operation with maximum return. The Digital Series can be configured in numerous ways depending on the needs of the printer. For instance the press could be five digital colours roll to roll, five digital colours, one flexo and a vertical die; seven digital colours, two flexo, lamination and the company's QCDC die-cutter changing unit, or even eight digital colours and semi-rotary diecutting. The options are endless and configured to each customer's needs, coming from a single source supplier as well the machine is future proof and can be re-configured at a future date as the business requirements change.
The press comes with a vision system capability which includes error-correction and can also include defect tracking. Being a single source and not integrated option the Digital Series can incorporate any of the additional items available on the Mark Andy Performance Series press. This could be as simple as full length rail for cold foil before or after the digital engine through to silk screen, lamination or any of the available options.
The die-cutting can be as simple as a vertical die-cut or the award winning quick change die-cut (QCDC) with full or semi-rotary options.
In 2019 Bobst launched the latest offering to the hybrid press selection, the Master DM5 press. The press is an almost hands-free experience for the operator, with many functions automated providing, 'on-the-fly nonstop job change'. Digital and analogue printing and converting are integrated to achieve the highest uptime in the industry. The press can run at speeds up to 100 m/min with each digital printhead being fully autonomous and equipped with its own mechanics, ink supply and electronics.
Printing with resolutions of 1200dpi the DM5 has an extended digital colour gamut range printing with up to seven colours.
The press eliminates one of the dirtier jobs of the press operator by incorporating an automatic washout of flexo print units with no offline parts washing required.
When it comes to embellishment, the press uses DigiGold, a digitally automated hot foil stamping solution and a multi-functional upper rail which allows the user to mount multiple embellishment accessories along the whole press.
Fruits of the process
An example of less typical use of the hybrid EF SYMJET press is MPS customer ASL Print FX from California's Napa Valley, who purchased their MPS EF SYMJET press in 2018.
Being located in North America's famous wine region, ASL has many winery customers. 'MPS has built a reputation of developing high quality presses that deliver top-of-line performance in label printing,' said Charlie McLean, president and CEO of ASL Print FX. 'When we decided to invest in a press capable of printing complex, shorter-run wine labels to meet fast turnaround demand, MPS' EF SYMJET hybrid press was the perfect solution for our needs.'
'The MPS EF SYMJET is the next evolution in narrow-web printing,' added Travis Pollard, vice president & general manager of ASL Napa. 'By combining traditional and digital capabilities into one press, MPS offers a unique competitive advantage: faster run speeds, setup, and change over times, colour correction and lower waste.
'The support and engineering team is second to none. Being able to successfully pioneer this new technology in the wine and spirits industry has truly been a rewarding experience for both our customers and ASL Print FX.'
Nilpeter's digital product line revolves around the PANORAMA Hybrid, which consists of the DP-3 digital inkjet unit, flexo units, and converting solutions.
Typical applications include Food & Beverage, Wine & Spirits, and Health & Beauty, all segments that require high product decoration and shelfappeal. For this purpose, Nilpeter has recently introduced new high-build varnish and high opacity white inkjet units. According to the company, the embellishment capabilities possible provide a lower overall cost of production, less material waste, faster make-ready, and increased production rates compared to traditional methods. Product shelf-appeal can be increased with little to no extra costs for screens, plates or similar tooling.
Benny Friedman, owner of South African-based Rebsons Labels said, 'An immediate benefit is our vast production of generic labels with  variable data for a large super market chain customer – the PANORAMA allows us to reduce production time and stock holding of variants, and enables us to print on demand and improve cash flow.' 
Torsten Wietholz, corporate director at All4Labels, added, 'The PANORAMA Hybrid allows us to set new industry standards in terms of flexibility, customisation and supply chain excellence. We have followed the market trend towards customisation for a long time, and the PANORAMA Hybrid helps us reach the next level.'
Not shrinking away
Hybrid presses are typically used for cosmetic product labels, for example shampoo or similar products with a lot of different versions of the same product, incorporating Pantone colours with flexo and with inline embellishment effects such as cold foil.
Massimo Bellingardi, Omet's marketing coordinator, has revealed how the Italian press manufacturer is focusing on pushing hybrid technology into a specific market segment, shrink sleeves.
Mr Bellingardi said, 'We are making tests and pushing a lot for the use of hybrid presses for printing shrink sleeve labels. This is a growing market running with short runs and so the XJet was the first one to demonstrate shrink labels printing at Labelexpo Europe 2019. Digital presses cannot reach the shrinking results needed, because of the ink thickness; but with a hybrid press this is possible using a special primer and a white flexo.
'Other special products our customers are making with XJet are multilayer labels, a niche product but very important in certain sectors. We recently had a request for lamitube application, where a flexo varnish is necessary in addition to the digital printing.
'On the XJet, printers enjoy the benefits of digital technology, such as instant printing, variable data, personalisation and high uptime, along with new high performance features such as in-line integration of finishing and converting units. Additionally, our flexo stations enable the application of primers and special varnishes, Pantone or metallised colour printing, compensating for the limitations of today's digital technology. Printers can choose the most convenient combination of technologies at every run, adapting the production to changeable market trends like personalisation, just-intime deliveries and final product valorisation.'
The latest developments implemented on the Omet XJet include faster speeds of 80m/min up to 100m/min, at wider dimensions 330/420/510mm for the digital printing width, and an automatic nozzle compensation system.
If companies such as Omet continue to expand the viability of hybrid digital/flexo presses, by making more applications available, the requirement for these presses will only grow. Those that have found a corner of the market with them already, will see their hold on them tighten.